The Takeaway
Demonstrator Demands: What Trump Protesters Are Hoping to Achieve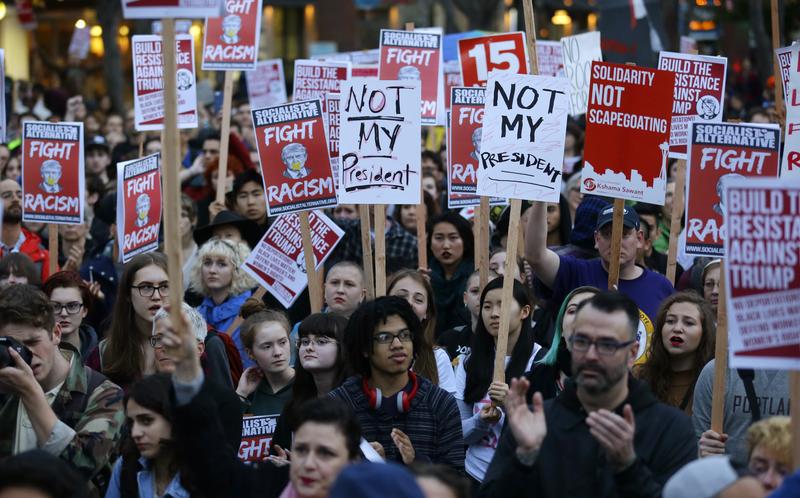 Click on the 'Listen' button above to hear this interview. 
Protests have erupted in cities across the United States in the days following the presidential election, as demonstrators denounce President-elect Donald Trump and his proposed policies.
On Sunday, thousands participated in the #HereToStay march in opposition Donald Trump's immigration plan. The march was organized by Make the Road New York, an immigrant advocacy group with chapters in Connecticut, Pennsylvania, and New Jersey. The group has condemned what it sees as a xenophobic immigration policy from the president-elect.
Donald Trump has said that he'll deport two to three million undocumented immigrants as soon as he takes office, and has threatened to halt federal funding for cities — such as New York City — that protect them.
Natalia Aristizabal, lead organizer with the immigrant advocacy group, shares the end goals for these protests.