Protesters 'Occupy' City Park, This Time Over Police Practices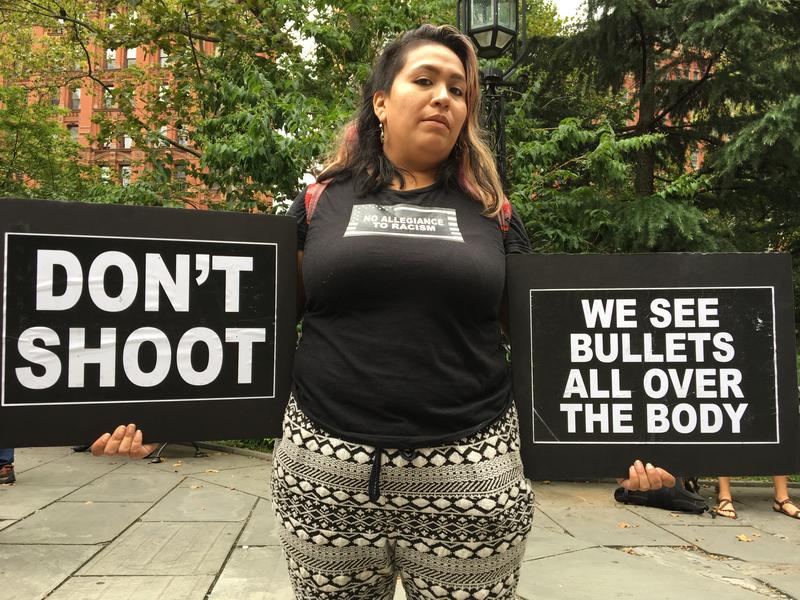 Several dozen protesters gathered in City Hall Park Monday morning for an open-ended protest over police practices that organizers are comparing to the Occupy Wall Street demonstration of 2011, which took place day and night for two months in another Lower Manhattan park.

"All lives matter when black lives matter," they chanted.

The protesters, many of whom are involved in the Black Lives Matter movement, are calling for specific reforms at the New York Police Department: Dismiss Police Commissioner Bill Bratton, take money from the NYPD to spend in communities, and use the remaining money from the police budget to pay reparations to victims of police violence.

"There needs to be some sort of accountability for the police," said Nabil Hassien, a 23-year-old from Crown Heights, Brooklyn, who helped organize the protest. "Honestly anything but the police and the prisons. Spend that money on anything else."

"We believe that is the only way to end police violence and brutality and the inherently violent and brutal institution of policing," Hassien said.

Like Occupy Wall Street when it began, the "Millions March NYC" protest that started Monday morning is of indeterminate length. Organizers were working on logistics, such as where to put food and where to hold workshops. The 2011 demonstration was shut down after police raided the encampment in Zuccotti Park in the wee hours one morning.
Kimberly Ortiz, 31, from the Bronx was there holding a yellow flag with a black fist emblazoned on it. She has attended Black Lives Matter protests, but said they haven't accomplished enough.

"I feel that we need to escalate," Ortiz said. "We've been marching we've been protesting we haven't been heard or we've been heard and we've been ignored. So now we need to ramp things up let's see how this goes."

She said it's appropriate to protest outside City Hall because that's where change is needed. She said Mayor Bill de Blasio, despite his progressive agenda has not been an ally.

"I drank the Dante-has-an-Afro Kool-Aid once it will not be be happening again," she said, referring to de Blasio's bi-racial son and his starring role in the 2013 election campaign. "I feel that Bill de Blasio is not the friend of Black Lives Matter he's definitely geared more toward the police."