In Albany, Pay Raises Are a Political Bomb—And Now It's Going Off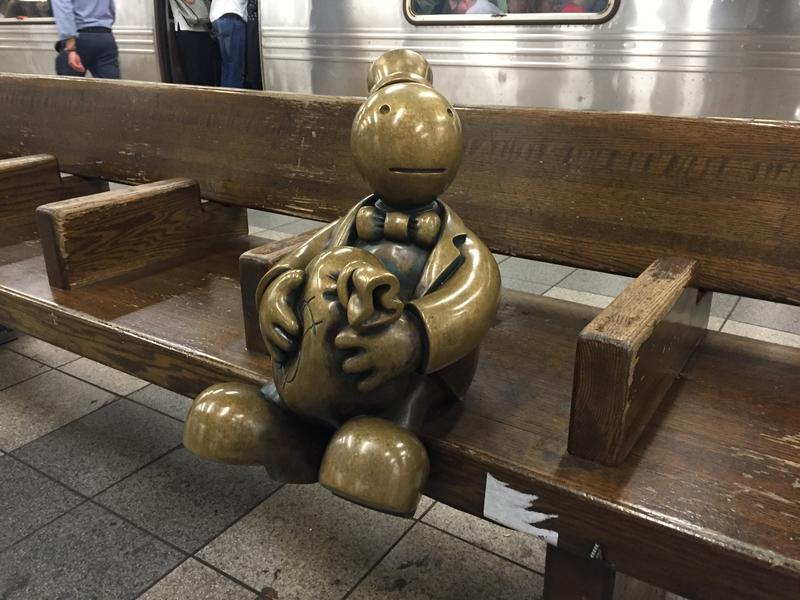 Pay raises for politicians is a touchy subject just about anywhere. In Albany, where more than two dozen legislators have been convicted on corruption charges in the last 20 years, it's a political bomb. Several of those convictions were for lawmakers caught taking bribes. In the eyes of the public, legislators are already overpaid.
"The legislature has never wanted to raise their own salaries," said Fran Reiter, a member of a legislative pay commission that was created last year by the legislature to set salaries for the state's 203 senators and assembly members in Albany. "Because for them to vote themselves raises is political suicide for them."
That sentiment has left legislators without raises for the last 17 years. In 1998, the body voted to set their own salaries at $79,500. 
Now the legislators are getting restless. But instead of increasing their own salaries again, they created the Legislative Pay Commission to meet and set salaries every four years, a move that gives them some political cover. The commission's seven members are all appointed — three by the governor, one by the Assembly Speaker, one by the Senate Majority Leader and two by the state's Chief Judge. They also are charged with setting judges' salaries.
Reiter said the commission's decision — due Nov. 15 — will stand. The Legislature can reject it in a vote, but that would mean no raise, she said.
Assemblyman Phil Steck, a Democrat from Schenectady, testified before the commission earlier this year. He said $79,500 is hard to live on, unless a lawmaker has some additional source of income.
"I do not think we should have a legislature where the pay is so low that only people who are wealthy or have successful spouses can participate in the body," Steck said.
There is a case to be made for raises. Attractive salaries can lure a wider pool of candidates. A comfortable salary could also reduce temptations to steal, said government watchdog Susan Lerner, who is executive director of Common Cause New York. 
Roman Hedges, who sits on the pay commission, says that despite it being a part-time job, many legislators treat it like a full time commitment. "You go home and somebody calls you at 10 o'clock at night because something bad happened in the neighborhood and they want you as the legislator to be their ombudsman with government to go figure it out and fix it for them," Hedges said.
Of all seven board members, Hedges has been the one who has most aggressively advocated for a big raise — 47 percent. That figure would capture the rise of inflation over 17 years and then some, he said. It would set legislators' salaries at nearly $117,000.
But not everyone is on board. Republican Assemblyman Bill Nojay, who also testified before the commission, said salaries should be slashed, because legislators didn't spend enough time in Albany to justify a pay increase. "They meet for two hours a day and then adjourn," he said. "They collect their $174 per diem, when they could collapse an entire month of work into one or two days."
A dozen members of the public have sent letters to the commission. Most have said raises are a bad idea.
"It's unbelievable that there will be consideration for a pay raise for the do-nothing legislature that we have in this state," upstate resident Larry Schwarz said in his letter. "At the current $79,500 they already make, plus the add-ons from chairmanships and other goodies that almost all of them get, they're already way overpaid for doing practically nothing with their legislative time."
Outrage aside, Schwarz has a point about "add-ons." That's because their salary is just a starting point. Most legislators in Albany also get extra money for holding special positions — like chairing a committee.
For instance, Harlem Assemblyman Denny Farrell, a Democrat, gets an extra $34,000 annually for chairing the powerful Ways and Means Committee, according to data just released by the State Comptroller's Office.
The stipends range from $9,000, to a maximum of $41,500.
Common Cause's Lerner says she supports a raise on the condition that those stipends stop. She also wants to see the legislators work full time.
Mitra Hormozi, another member of the commission, supports that. She says she struggles with the idea of giving a raise to a body that is part-time, particularly because it is also a legislature that has refused to pass solid ethics reform laws to stem corruption.
"Certainly, the public has lost all faith," said Hormozi, who is a former federal prosecutor.
But the legislator didn't give the commissioners the power to change the status of the legislature from part-time to full-time. And legislators are not asking them to.
If raises are approved by the commission and accepted by the legislature, they would take effect on Jan. 1.