Note to Self
Programming Families: How Kids are Like Software, and What the Government Could Learn From It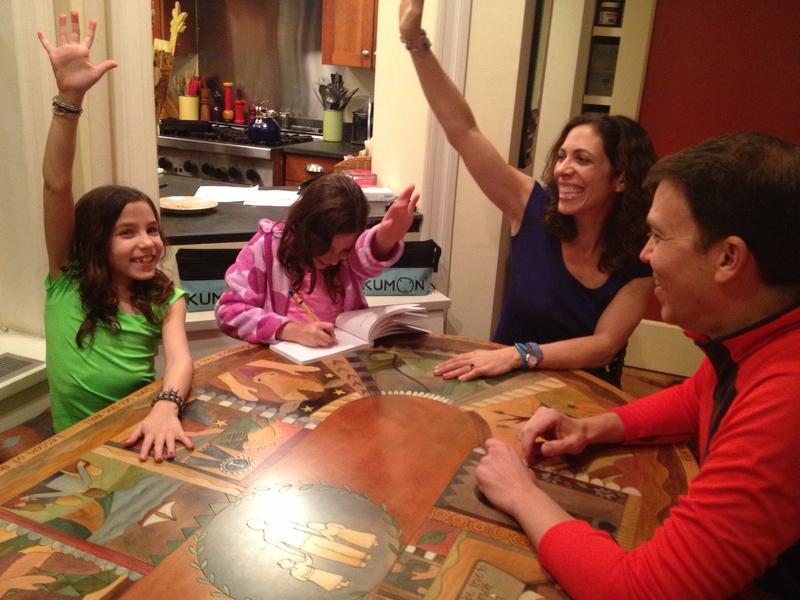 Coders have a very specific way of working, it's called Agile.  One family decided to apply it to their lives.  What if healthcare.gov had too?
Meet the Feiler-Rottenbergs.  They're like any parents raising two 8-year old daughters, except their family runs on Agile.
What's Agile?  It's a system software engineers use to organize projects. As its manifesto describes it (yes, it has a manifesto), it's about encouraging collaboration, change and constant improvement. Kind of like what should happen when raising kids.
"This is a very abstract way of talking about families, a systems way, but it is the reality parents face," Bruce Feiler tells Manoush Zomorodi in this week's New Tech City.  Bruce is the author of The Secrets of Happy Families, a book about how he applies Agile and other Silicon Valley workplace techniques to his own family.
To see how it works for engineers, Zomorodi also visits Huge, the digital agency down the road from Feiler's home in Brooklyn that was behind the redesign of New York City's website
Music Playlist
Aerial Alegretto

Artist: Weerthof

Album: Out Of Control