Note to Self
Toyota Gives Me a Personal Productivity Makeover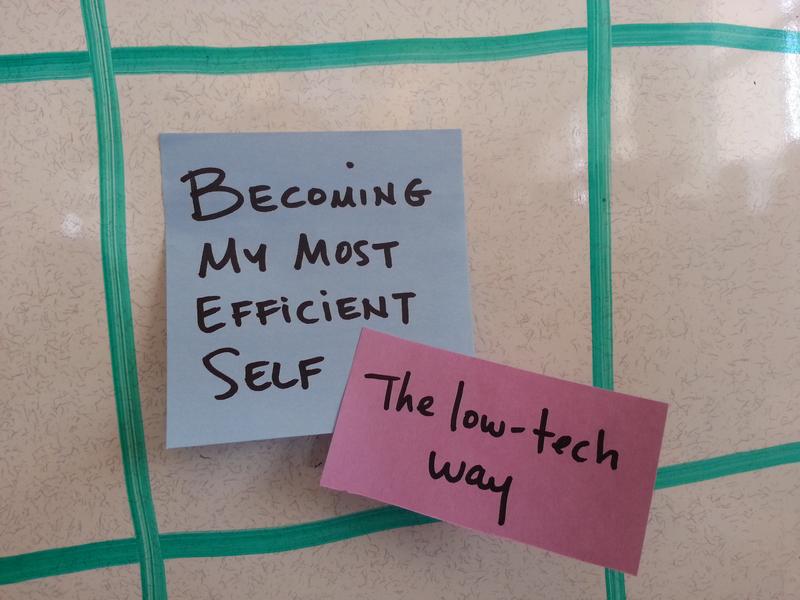 Productivity demands new ideas. Think about it: As the Industrial Age gives way to the Information Age, we office workers pecking away at our keyboards are akin to the assembly line workers churning out product. But can a knowledge employee streamline her production process to be as be as efficient as a finely-tuned modern factory? 
I invited Toyota's automotive productivity guru, Jamie Bonini, to help me find out by giving me and New Tech City an efficiency makeover. Bonini travels the country implementing the Toyota Production System, a playbook for achieving extreme efficiency through iteration and something called Jidoka. 
But my "product" isn't car after car after (almost) identical car. It's a podcast that changes every week. And what I need more of are ideas, as well as time. So how does Bonini deal with the glitches in my assembly line, like sick kids and a glut of emails? Well, he goes low-tech.
His answer to digital clutter is simplicity and flow. And, basic as that sounds, it is hard to put into action. Really hard. But that's the point. Listen to Bonini guide us through the process of applying the Toyota Way to regular people on this week's New Tech City. Or read a few here. 
Subscribe to the podcast to get the extended New Tech City each week.
And here's what our board looks like now. No promises it won't get updated again soon.
Music Playlist
Hook, Line and Sinker

Label: BWN Music

Fall For Bliss Slowly

Artist: Kenneth J. Brahmstedt

Clock

Artist: Jack Ventimiglia