With Principal Out, a School Community Faces Lingering Tensions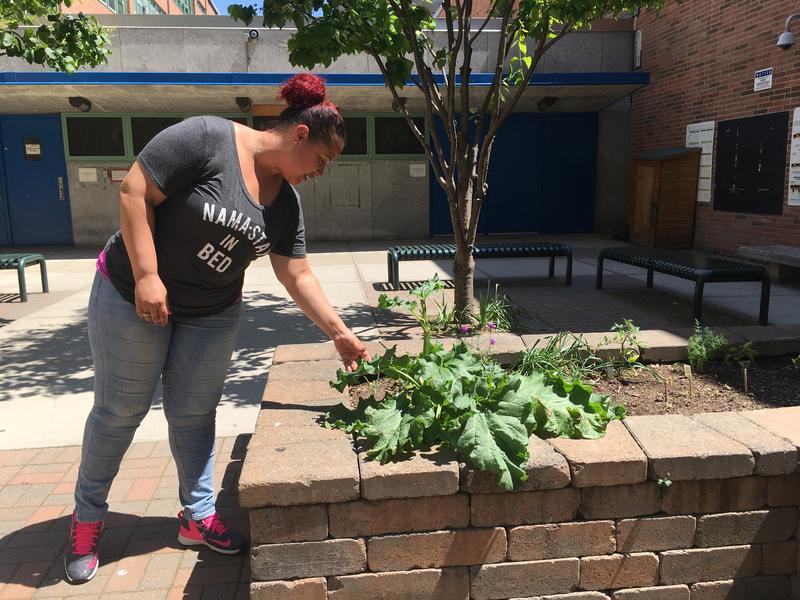 Central Park East I is a small elementary school in East Harlem, enrolling just 200 children. It has a more than 40-year tradition of tending to children's social-emotional development. Play is at the heart of learning. Students grow basil, kale and sweet peppers in a school garden outside.
But for all the school's gentility, a recent controversy over the principal brought to light power struggles and factions that divided parents and teachers alike.
Parents who pushed for the ouster of the principal, Monika Garg, admitted to problems that the community will need to work on, no matter who is at the helm of the school. 
The parents waged a more than year-long campaign, staging sit-ins and tailing the mayor at public events, to seek Garg's removal. They contended that she created mistrust and division over her nearly two years as principal, and undermined the school's driving philosophy of progressive education. Garg stepped down on Monday.
To the minority of parents who supported Garg, the controversy only exposed existing tensions at the school — issues that preceded Garg and remain after her departure.
"What you hear in every meeting — 'that's not how we did it before,'" said Laura Lugo, a first-year parent at the school who supported Garg.
She said teachers, and some parents, seemed to hold the traditions of the school so dear that they were resistant to change or to meeting the needs of families who were not progressive school purists — such as some parents supporting Garg's idea of a test-prep program after school.
While Lugo spoke positively about her son's school experience she said the tensions among adults have been fierce.
"It's very hostile up there," said Lugo. "That second floor is like a little high school cafeteria. It's just nasty."
Kenya Dilday, a parent association co-president who adamantly opposed Garg, admitted to the need to address inflexibility — or the perception of it — among teachers and address divisions among parents. But she said that Garg lacked the ability to lead constructive conversations, and exacerbated problems.
"We are almost torn apart as a community," said Dilday, "and it's going to be even more rebuilding."
To hear the full story, click the audio player.