Pride Parade Goers Applaud Cuomo's Plan to End AIDS Epidemic by 2020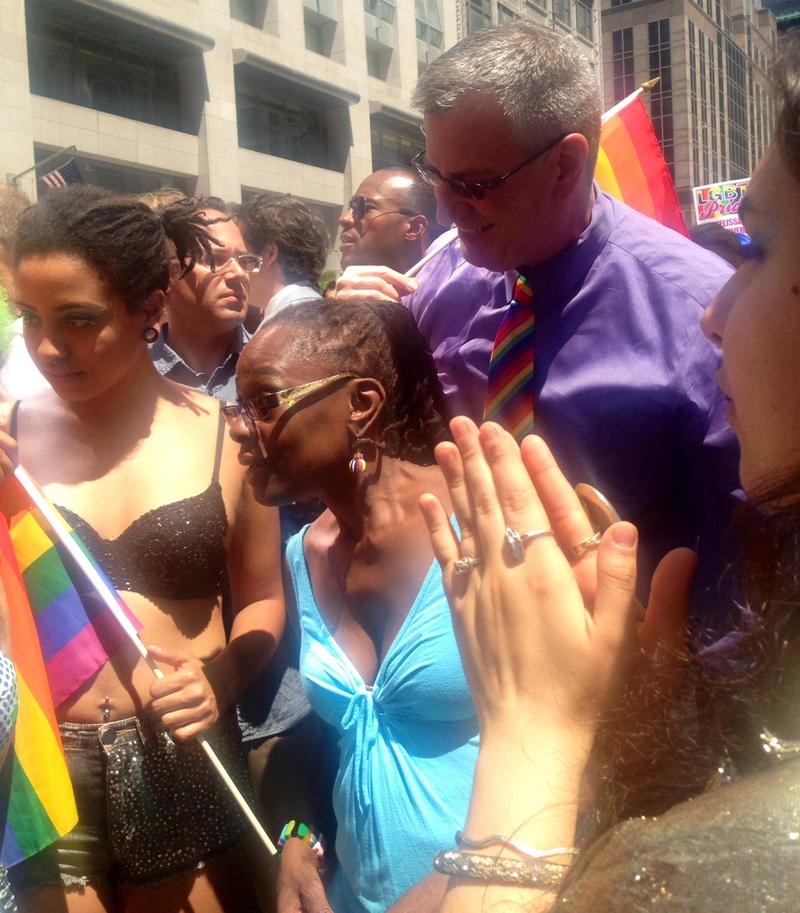 New York Governor Andrew Cuomo and New York City Mayor Bill de Blasio marched down Fifth Avenue for the Pride parade today. The annual event came on the heels of a Cuomo announcement to end the AIDS epidemic in New York State by 2020.
About 3,000 people are infected with HIV in the state every year – 22,000 don't know they are HIV positive, according to health officials.
The Cuomo administration said it would dedicate $5 million to help identify those who are infected, and make HIV drugs more affordable.
The goal is to reduce the number of new HIV infections in the state to below epidemic levels.
Advocacy groups who worked with the Governor on the plan showed their support of the initiative at a press conference before the Pride parade.
"Hopefully this is the beginning of the end of AIDS," said Daniel Tietz with the New York City Human Resources Administration.
"Eighty-percent of the HIV cases in New York State are in the five boroughs, so obviously it's vitally important that we work together to end the epidemic."
State Senator Brad Hoylman applauded the Governor's effort.
"Science has shown that if people get into treatment, they're less infectious and based on that we can actually solve the pandemic," Hoylman said.
Activists said they want the Governor to assemble a task force to oversee the plan.
Some said the challenge will be getting people to volunteer to be tested.
"It's like making an announcement that we're going to the moon," said Nigel Edwards who attended the Pride parade.
"It's just phenomenal that he's going out there are making these plans for ending HIV."