Transportation Nation
Price Tag of Proposed Arlington Streetcars Increase -- and So Do Ridership Projections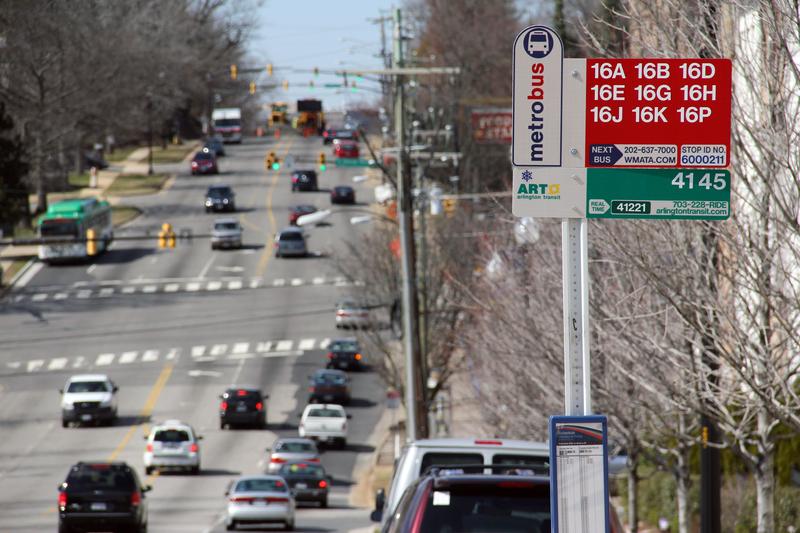 The estimated price tags and projected ridership for streetcar plans in Arlington are increasing.
According to the Arlington County Manager's office, nearly 60,000 daily transit trips are projected along Columbia Pike and Route 1, and most of those — around 37,000 — will be on streetcars. The rest of the trips are expected to be aboard buses. 
But opponents say those ridership numbers overestimate the streetcar's benefits.
"It appears to be grossly inflated. It goes out for a period of about 20 or 30 years. The county has never done a truly independent cost-benefit analysis," says Peter Rousselot, head of Arlingtonians for Sensible Transit.
The county's report says the Crystal City streetcar, the second streetcar route, will now cost nearly $230 million; the Columbia Pike project nearly $360 million. Arlingtonians for Sensible Transit favors better bus service to streetcars.
"The cost has now tripled since 2005 when the first cost estimate was made for the Columbia Pike streetcar," Rousselot says.
On the other side of this issue is John Snyder, who heads Arlington Streetcar NOW! He says the reasons for the rising costs are legitimate. For starters, larger streetcars will be needed.
"The ridership numbers are huge," Snyder says. He adds that the rest of the cost inflation comes from the need to apply for federal funding.
"So if you are going to apply for federal money you need more time," Snyder says. "That means your construction costs are going to escalate. That is eight percent of the costs right there."
Supporters also argue the streetcars will bring an economic boom to both Arlington and Fairfax Counties.