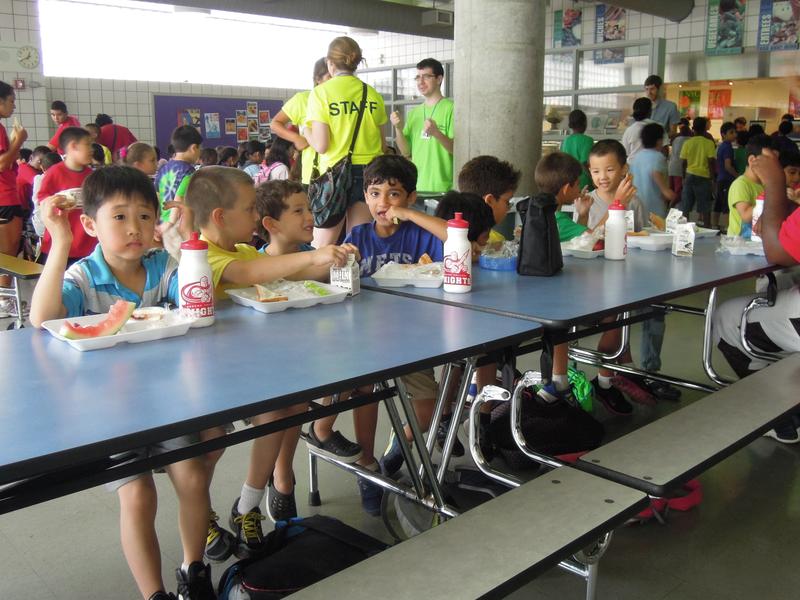 For the first time in a decade, New York City is raising the price of its school lunches. Starting Monday, students will pay $1.75 instead of a $1.50. But, to offset the hike for some, the city will allow students who previously qualified for a reduced price meals to eat for free.
City officials said the change is necessary because prices have gone up for ingredients, such as skim milk and whole-wheat bread, which are now standard in the school system's healthier meals program. At the same time, the federal lunch subsidy has not kept pace.

Department of Education spokeswoman Marge Feinberg said even at $1.75, the price doesn't cover the real cost of the meal. "The full cost of the lunch is $2.90 and we make up the difference with tax levy (funds)," she explained. "The federal reimbursement for a full price lunch is $.35 and with the price increase, we still need to use tax levy to make up the difference."

About 75 percent of all New York City public school students qualified for free or reduced price lunch during the last fiscal year. Feinberg said approximately 32,000 students paid the reduced price, 25 cents, available to families making up to 185 percent of the poverty line.

Joel Berg, executive director of the New York City Coalition Against Hunger, praised the city's decision to let all of those children now eat for free. But he called the price increase for those who don't qualify "extraordinarily unhelpful."

For example, a family of two adults and three children with a household income of about $36,000 a year has to pay for lunch and that extra 25 cents -- three times a day 180 school days - adds up to an extra $135 for the course of the school year.

"It's a tax increase for people who can least afford it. Working families," Berg said.

City principals collect forms each fall to document which students qualify for free and reduced-price meals. This record-keeping is widely considered a hassle.
Chiara Coletti, a spokeswoman for their union, said principals are glad both categories of kids will now eat for free. But, she said, many union members would like the city to take it a step further.
"The prevailing opinion is that all kids should eat for free as many, many of our children are poor and their families are too proud to turn in forms. Just feed them all is a common attitude," Coletti said.
The D.O.E. said the cost of its meals is comparable or even lower than that of other large school districts. It said elementary students in Miami are charged $2.25 for lunch, and middle and high school students pay $2.50. In Chicago, elementary school children are charged $2.35 for lunch and older students pay $2.85.

The city also declined to raise its prices in 2008 when many other districts felt financial pressure to do so. 

Breakfast will continue to be free for all students. The city schools serve a total of 860,000 meals a day. About 72,000 students paid for full-price lunch last year.