The Takeaway
Huge Price Hikes for Life-Saving EpiPen Cause Alarm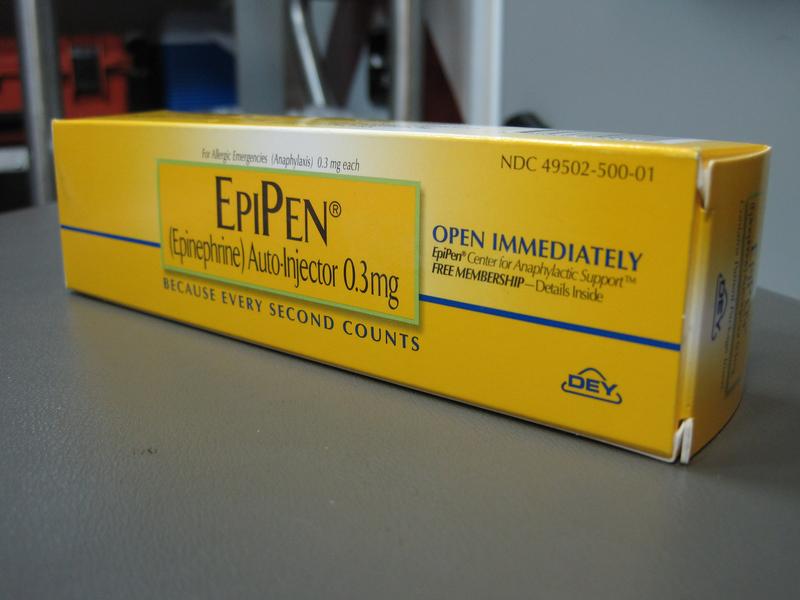 Click on the 'Listen' button above to hear this interview.
The school year is upon us, and for a lot of kids, that means putting their EpiPen in their backpack to prevent severe allergic reactions during the day. Public schools require students with severe allergies to provide two of these live-saving devices in case of an emergency. But recently, there's been a huge cost hike in EpiPens — reports of up to $700 for a pack of two, with an average increase of more than 450 percent in eight years.
Only one company makes EpiPens — Mylan. They have a near monopoly on the medicine, and are charging hundreds of dollars for the life-saving drug, even though it only costs around $5 to make. This week, Senator Chuck Grassley of Iowa questioned the latest $100 price hike in a letter to Mylan's CEO, while Senator Amy Klobuchar of Minnesota called for the Federal Trade Commission to investigate the company for possibly violating antitrust laws.
Tracy Bush, a mom and food allergy consultant, deals with this problem personally and professionally. Her son has allergies that are potentially deadly, and she's recently acquired an insurance waiver that has cut the cost. However, she says, this is not an option for many families who are forced to go without.
Later in the week, Mylan responded to public outcry by offering coupons - which many health economists argue is bad for the American healthcare system.