A President's Day Primer on Presidential Power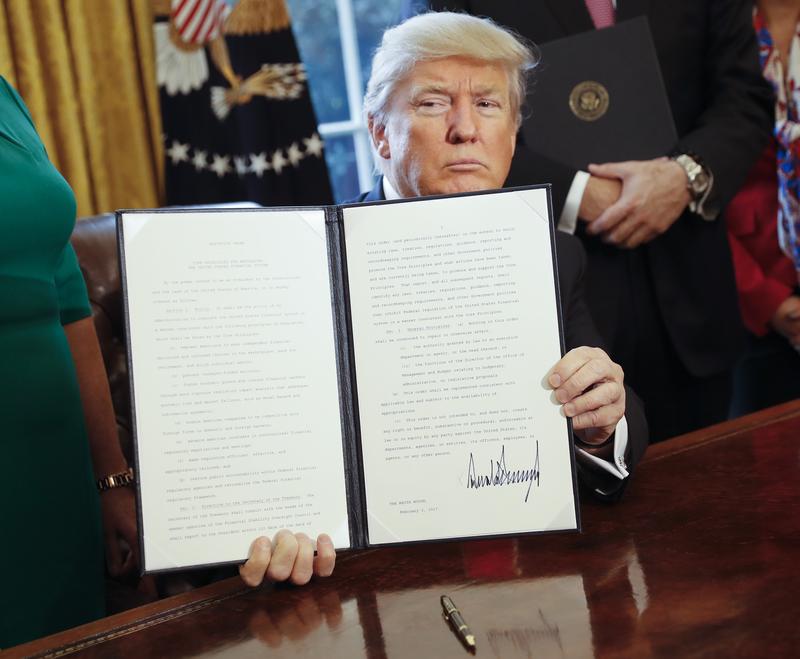 This President's Day marks the one-month anniversary of President Donald Trump's inauguration. And what a month it's been. The new president is waging battles on many fronts — the US intelligence community, the federal courts, the press, individual corporations, and even members of his own party. And with a controversial travel ban winding it's way through the court system, not to mention threats to deploy the National Guard or seize the oil from Iraq, a US ally, the culmination of Trump's first month in office offered the perfect opportunity to examine the limits (or lack thereof) on presidential power.
WNYC's Jami Floyd digs into what the Constitution has to say about the matter with Elie Mystal, legal Editor for WNYC Studios' Supreme Court podcast More Perfect.