Presidential Campaign Is a Nail-biter, and New Yorkers are Worried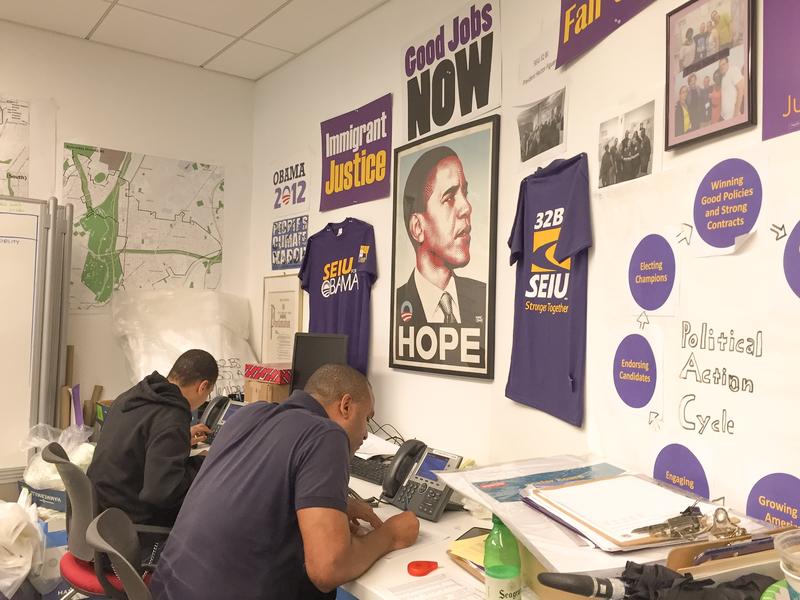 The election has made New Yorkers nervous.
"I am here because it's supposed to help my anxiety about the election, and I had to do something," said Clinton volunteer Tourie Nozari from the Upper West Side. She's volunteering at the United Federation of Teachers office downtown, where, on Wednesday, several dozen volunteers made phone calls to Florida voters.
The 58-year-old said she started to get really worried when some of the guests she had invited to a dinner party expressed support for Republican nominee Donald Trump.
The last time she volunteered for a candidate was back when George McGovern was running, when she was in high school. She had a terrible experience. But she overcame her fears to take up the political baton.
"I believe we live in a bubble here in New York City, especially the Upper West Side...right now, until Tuesday, I've got to do something [for Clinton]," Nozari said. Her voice broke.
Even political pros are nervous.
"I will likely be — like most Americans, I assume — watching the [election] results come in at the edge of my seat," said Seth Pinsky, who headed the New York City Economic Development Corporation under Mayor Mike Bloomberg.
At the UFT space, Clinton team leader Alex Joseph explained to the phone bank volunteers what to say to potential voters on the other end of the line.
"Just encourage them to get out there and vote early," he said.