The Takeaway
From Abortion to Trade, Donald Trump Gets to Work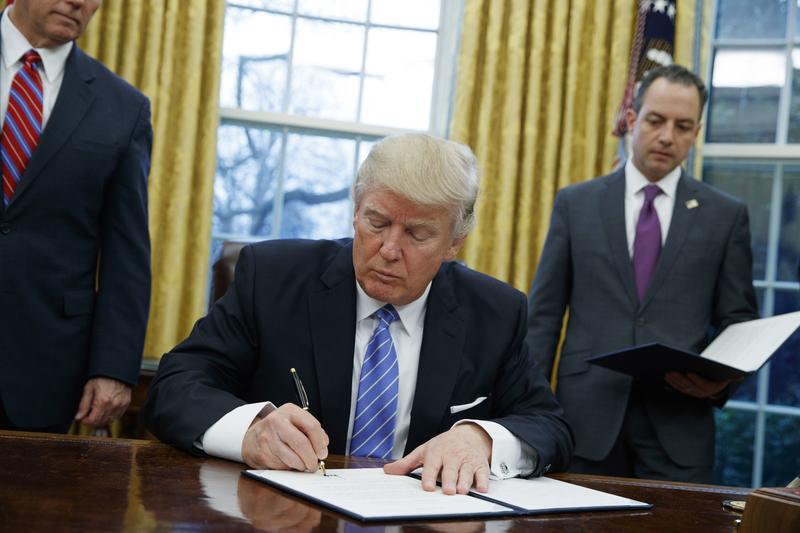 Click on the 'Listen' button above to hear this interview.
President Donald Trump is wasting no time during his first few days in office. 
President Trump has been signing a series of executive actions aimed at dismantling the Trans-Pacific Partnership, initiating a federal government hiring freeze, brining back the Keystone XL and Dakota Access Pipelines, and reinstating restrictions on funding for abortions overseas.
Mr. Trump is also expected to retool NAFTA in the coming days and is anticipating the approval of more of his cabinet picks.  
Takeaway Washington Correspondent Todd Zwillich brings us up to speed on the latest from the Beltway.