President Trump Moves Agenda Forward With Executive Orders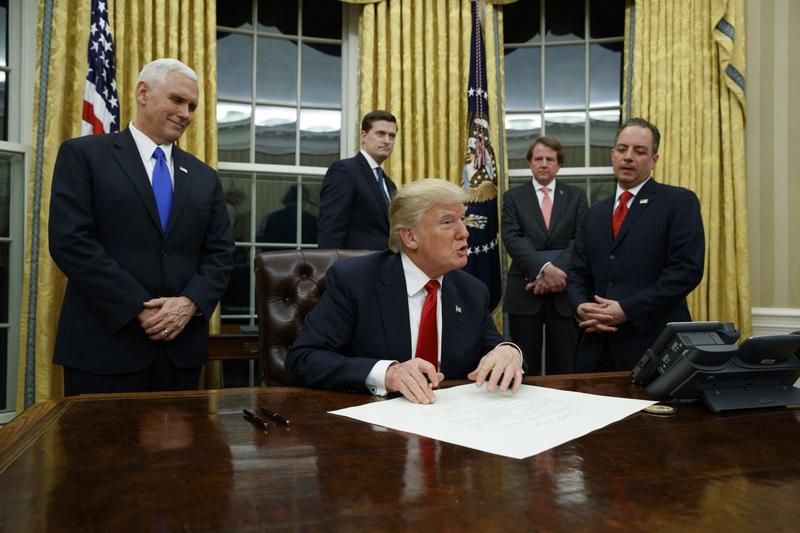 Just hours after being sworn into office President Donald Trump signed an executive order that would begin to unravel parts of the Affordable Care Act.
NPR's Ron Elving (@NPRrelving) talks with Here & Now's Robin Young about that order, as well as the Trump staff's insistence on arguing about the size of the crowd at Friday's inauguration.
Copyright 2017 NPR. To see more, visit http://www.npr.org/.