The Takeaway
President Trump: How Do You Plan to Unite the Divided American Electorate?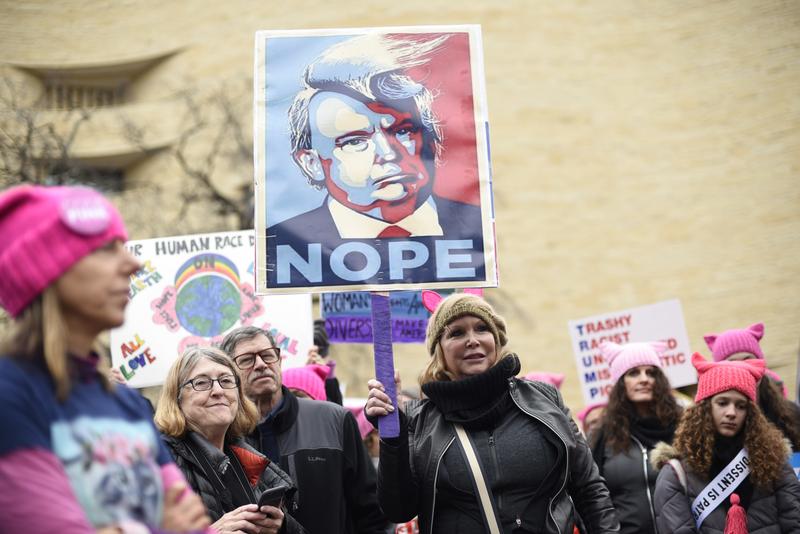 President Donald Trump's disapproval ratings (equal to his approval ratings) are practically unprecedented. So uniting the country, or at least convincing everyone to get along, is one of the most prominent questions facing Trump as he settles into the White House.
Though President Trump won the Electoral College with 304 votes compared to Hillary Clinton's 227, he lost the popular vote by about 3 million ballots, though he continues to falsely state that millions of illegal ballots cost him the popular vote. 
While President Trump has said he wants to be the leader of "all Americans," he has continually taken to Twitter to attack those who disagree with him or challenge him. Recently, he attacked civil rights icon and Congressman John Lewis, who claimed that Trump was an illegitimate president.
On the whole, some 45 percent of Americans disapprove of the incoming president.
With such striking divisions, we want to know: How will President Trump unite the country? Click here to tweet him that question.
Over President Donald Trump's roughly first 100 days, we'll be asking him questions that our audience wants answers to. Join the project by tweeting this question to @realDonaldTrump with the hashtag #100Days100Qs.