The Takeaway
President Trump: How Do You Plan to Address Gun Violence?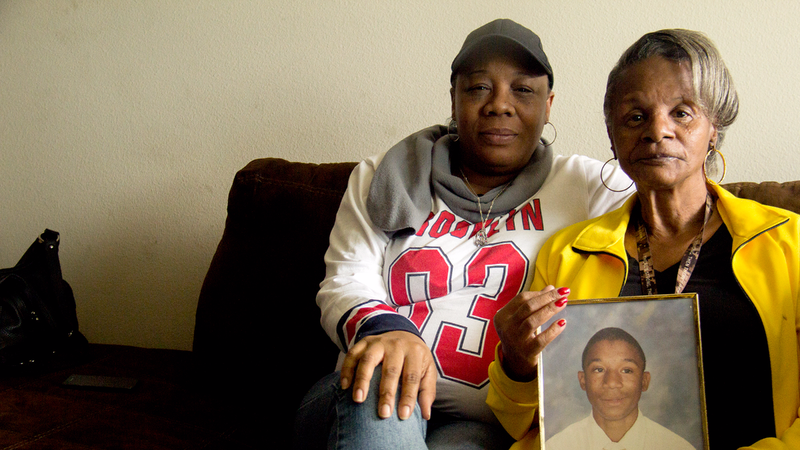 Mr. President, beyond Chicago, how will you address the toll gun violence is taking in American schools and American cities?

There were 385 mass shootings in 2016 — and guns kill an average of 33,000 people a year in the US. But those aren't the only facts and figures to consider about firearms and gun violence:

• Two-thirds of gun deaths in the U.S. are suicides. That's 22,000 people a year. The other third of gun deaths are homicides.
• Anyone can legally make guns at home. For about $1,500, your next DIY project could be building a fully functioning and completely untraceable AR-15.
• The NRA has been on a campaign to block research on gun violence. In the early '90s, the Centers for Disease Control and Prevention (CDC) and National Center for Injury Prevention and Control funded research into gun violence. These studies found that having a gun in the home is associated with a three times greater risk of homicide. The National Rifle Association lobbied so strongly to cut CDC funding that federal employees then and since have been afraid to push the issue. Why is the NRA so adamant? Former House Speaker John Boehner told The Takeaway: "The CDC is there to look at diseases. ... I'm sorry, but a gun is not a disease. And guns don't kill people, people do."
Throughout history, gun injuries and deaths in the US are usually the result of accidents. American mythology says that guns gave us our independence — they opened the frontier, defended homesteads, and provided food.
But in the modern era, guns cause a startling number of accidents: An average of 544 people are unintentionally killed by guns every year, and an average of 15,798 are unintentionally injured.
People have demanded change, with mixed results. Many gun sellers say they're trying to follow laws to save lives. Eric Holder, the former US attorney generally, said he was greatly affected by the Sandy Hook Elementary massacre. Daniel Hamermesh, a former economics professor emeritus of University of Texas at Austin, resigned loudly after the state passed a "campus carry" law.
Chicago, one of the most violent cities in the US, a city President Donald Trump has repeatedly labeled a war zone, has multiple programs trying change gun culture on the street. So far, though, there have been no discussions about comprehensive changes to US gun laws.
Over President Donald Trump's roughly first 100 days, we'll be asking him questions that our audience wants answers to. Join the project by tweeting this question to @realDonaldTrump with the hashtag #100Days100Qs. See all our questions at pri.org/100questions.