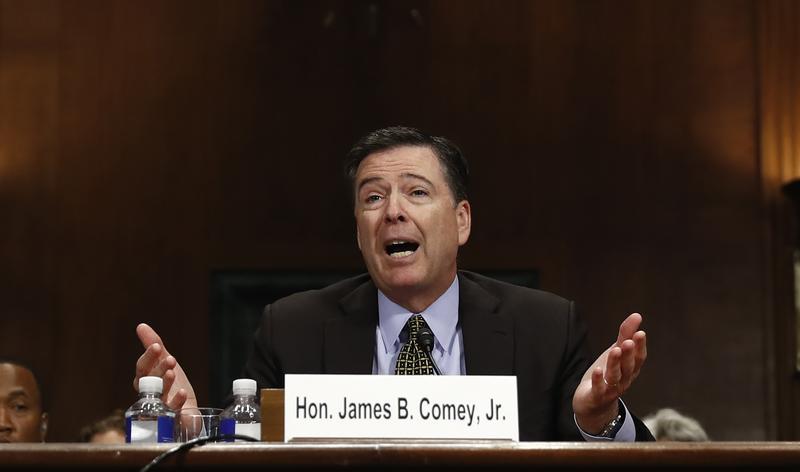 Just three years into his 10-year term, FBI Director James Comey is out. That news rocked Washington and the nation on Tuesday after President Donald Trump delivered a termination letter to Comey.
Here is the text of President Trump's letter to FBI Director James Comey. pic.twitter.com/l61YEqSywd

— PBS NewsHour (@NewsHour) May 9, 2017
The White House cited Comey's handling of the agency's investigation into Hillary Clinton's email as reason for the firing. Which sounds a lot different from President Trump appraisal of the situation on the campaign trail back in October.
"And I have to give the FBI credit," then-candidate Trump told a crowd of supporters in Grand Rapids, Michigan back in October. "That was so bad, what happened originally, and it took guts for Director Comey to make the move that he made in light of the kind of opposition he had, where they're trying to protect her from criminal prosecution. You know that. It took a lot of guts. I really disagreed with him — I was not his fan — but I'll tell you what he did: It brought back his reputation. It really did. He's gotta hang tough, cause there's a lot of people who want him to do the wrong thing. What he did was the right thing."
What's next for the FBI, and for the investigation into possible collusion between the Russians and the Trump campaign during the election? For answers, we turn to Todd Zwillich, Takeaway Washington correspondent, and Paul McNulty, former U.S. deputy attorney general from 2005 to 2007.