The Takeaway
Too Little, Too Late? Trump Addresses Wave of Anti-Semitic Threats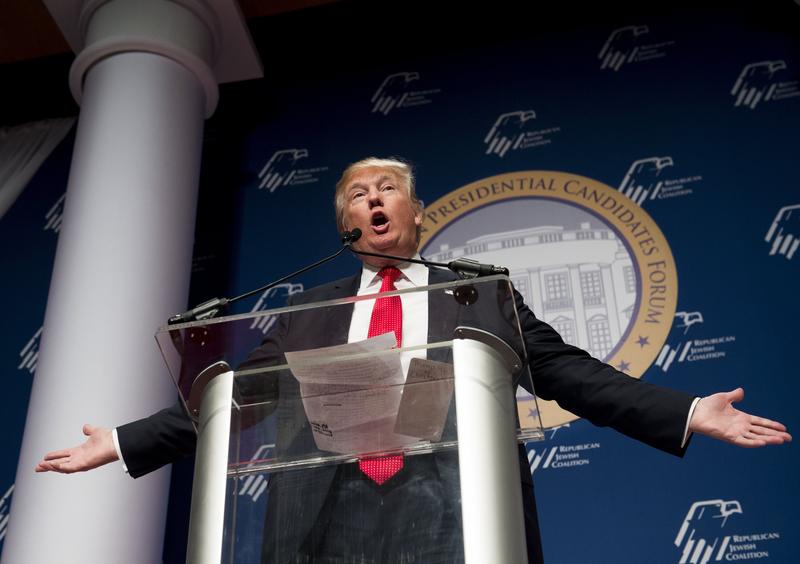 Click on the 'Listen' button above to hear this interview. 
Earlier this week, the Anti-Defamation League issued a statement addressing the fourth wave of anti-Semitic threats this year. Jewish community centers across the country have been receiving a surge of bomb threats — including 11 on Monday — and nearly 200 gravestones were vandalized in a historic Jewish cemetery in Missouri.
Calls for President Donald Trump to condemn the growing problem have been mounting for weeks. After his older daughter Ivanka, a convert to Judaism, called for "religious tolerance" over Twitter on Monday, the president addressed concerns about anti-semitism during a visit to the Smithsonian National Museum for African American History and Culture.
"The anti-Semitic threats targeting our Jewish community at community centers are horrible and are painful and a very sad reminder of the work that still must be done to root out hate and prejudice and evil," Trump said.
Many members of the Jewish community are critical of Trump's timing, arguing that he had several opportunities to address the issue during recent press conferences. Rabbi Jonah Pesner, director of the Religious Action Center of Reform Judaism, discusses the recent uptick in anti-Semitic threats and the president's response.