The Takeaway
Presidential Pivot? Voters Say Trump Softened in Address to Congress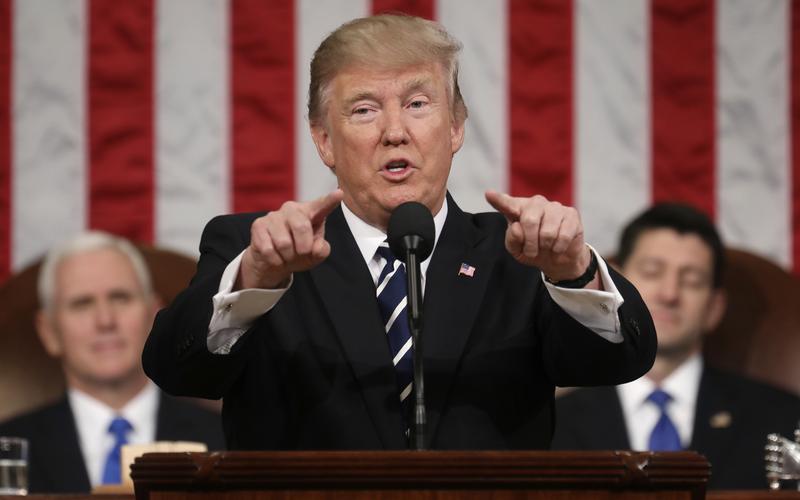 Click on the 'Listen' button above to hear this segment.
In a prime time address to a joint session of Congress Tuesday night, President Donald Trump delivered a pseudo-State of the Union.
It was a speech intended to assuage the frayed nerves of Congressional leaders, who have watched a rather turbulent first month in office play out in the Trump Administration. But with millions of Americans watching across the country, it was also a litmus test on popular opinion of the president, who has alienated many Democrats and Independents in his first days of office. Yet, according to polls, Trump has managed to retain the support of the voters who cast their ballots for him in November.
Today, three voters respond to the president: A Republican who voted for Trump, a Democrat who voted for Trump, and a Republican who didn't vote for Trump.
Shirl St. Germain is a former restaurant owner in Marco Island, Florida, Kenneth Lanci is founder of Consolidated Solutions a business in Cleveland and author of "Working for the Greater Good of All ... Really!", and Hal Scoggins is an attorney from Portland, Oregon.