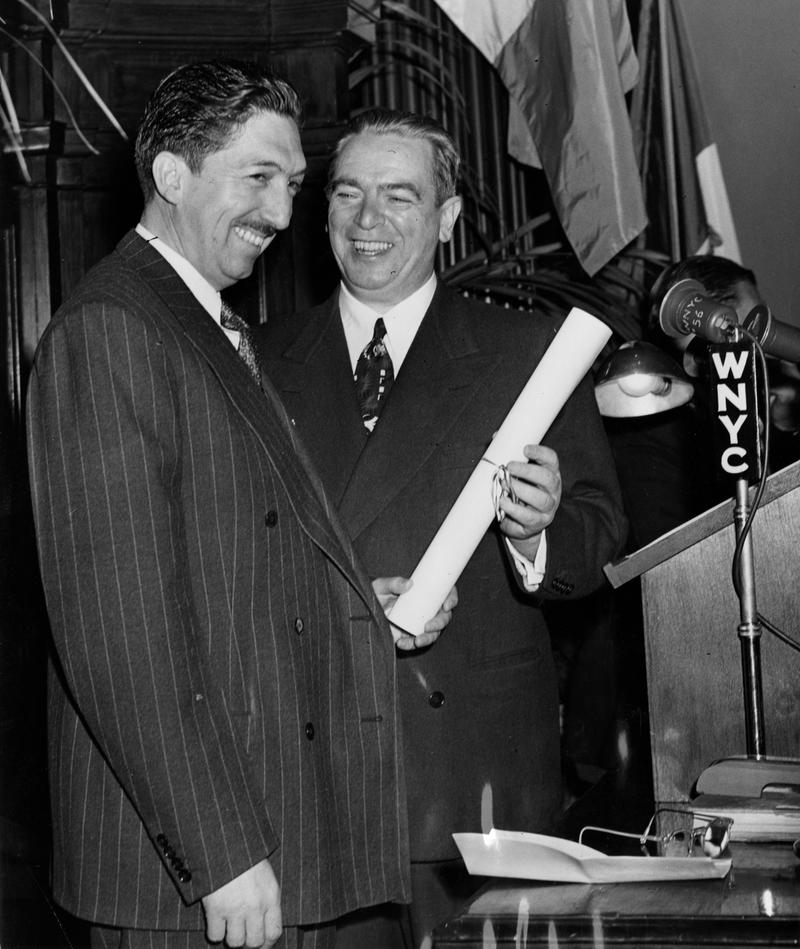 This episode is from the WNYC archives. It may contain language which is no longer politically or socially appropriate.
WNYC Chief Announcer Tommy Cowan begins with discussion of City Hall building while waiting for guests of honor.Waiting in City Hall Plaza are some 5,000 people including a group of Mexicans in native costume. Another 600 witnessed the official welcome in the City Council chamber.

President Miguel Aleman of Mexico is made an honorary citizen of New York. Mayor William O'Dwyer calls him a "stimulating example of tireless dynamic activity."

President Aleman referring to the selection of New York as headquarters for the United Nations says this is the first step toward "unholding hemispheric solidarity, strengthening the ties that bind the American republics together."

The Sanitation Department Band and the Police Glee Club perform the American and Mexican National Anthems.

President Aleman addresses the crowd in Spanish, followed by translation.


Audio courtesy of the NYC Municipal Archives WNYC Collection
WNYC archives id: 68711
Municipal archives id: LT80