The Takeaway
President Obama Makes Historic Visit to Indian Country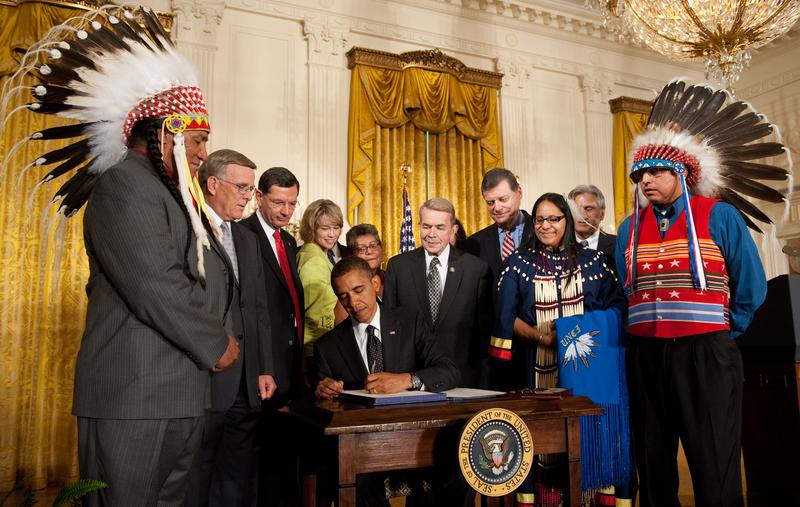 President Obama will visit the Standing Rock Sioux Tribe today in what is the first visit to Indian country by a sitting president since 1999, and only the third visit by a sitting president in the last 80 years.
Located in North Dakota and spanning 3,571 square miles, Standing Rock is home to more than 8,000 Sioux Native Americans. Like many reservations, Standing Rock faces unemployment and poverty rates that far exceed the rest of the United States, but it also boasts a rich culture with longstanding traditions.
According to the Chairman of the Standing Rock Sioux Tribe, Dave Archambault, the president's visit is an opportunity to celebrate and showcase those traditions while also communicating the struggles of life on the reservation.