The Takeaway
Violence Lingers in The Shadows of Obama's Final Address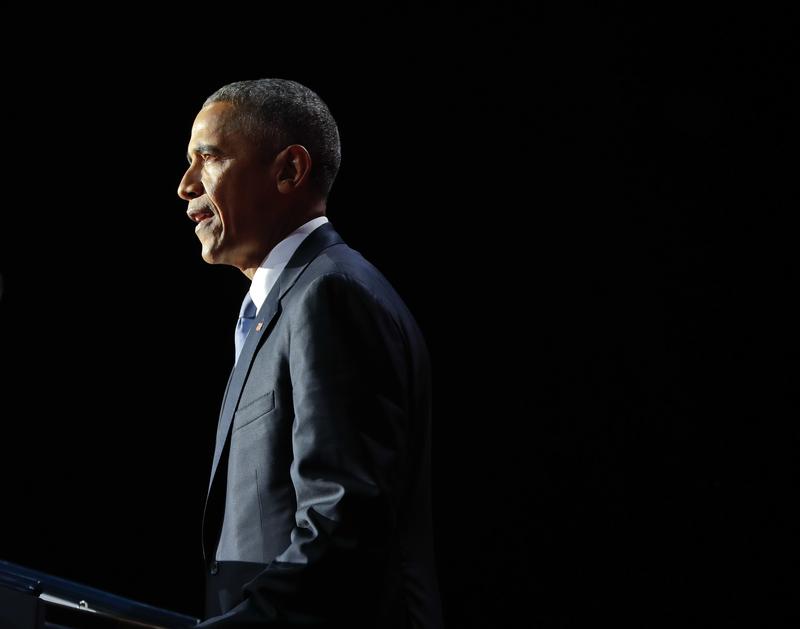 Barack Obama, the 44th president of the United States, delivered a final farewell address Tuesday night from his home city of Chicago. "Chicago is where it all started" he said in a video address in advance of the speech. The president spoke from the McCormick Place Convention Center, less than four miles from Grant Park where he announced his victory against Senator John McCain eight years ago.
In the address, President Obama called on Americans to stand against authoritarianism and protect democracy in the years ahead.
"It falls to each of us to be those anxious, jealous guardians of our democracy; to embrace the joyous task we've been given to continually try to improve this great nation of ours," he said. "Our democracy is threatened whenever we take it for granted. All of us, regardless of party, should throw ourselves into the task of rebuilding our democratic institutions."
Though he offered hope for the future, the violence plaguing the Windy City lurked in the shadows of his address. While crime rates around America have dropped considerably over the past 20 years, Chicago has witnessed an uptick in violence. In 2016, 762 people were killed in Chicago, more than New York and Los Angeles combined. According to police records, nearly 4,000 have been murdered in Chicago since President Obama took office. 
"This is not something that I just think of as being academic," the president said from Chicago in an address to the International Association of Chiefs of Police in October 2015. "I live on the South Side of Chicago so my house is pretty close to some places where shootings take place. Because that's real, we've got to get on top of it before it becomes an accelerating trend."
But many Chicago residents say that accelerating trend is already a reality. When asked by a reporter what the president's plan is to address the city's violence, White House Spokesman Josh Earnest didn't have an answer. 
"Well I'm not aware of any specific prescription that the President is prepared to put forward to address the situation just in Chicago," said Earnest in August of 2016. "I know Mayor [Rahm] Emmanuel is quite focused on that."
Ja'Mal Green, a 21-year-old community organizer and activist in Chicago, watched the president's speech last night. He says he feels left behind by someone he had great hopes for.