The Takeaway
Obama Wants to Go Full JFK on Mars. Here's How We'd Do It.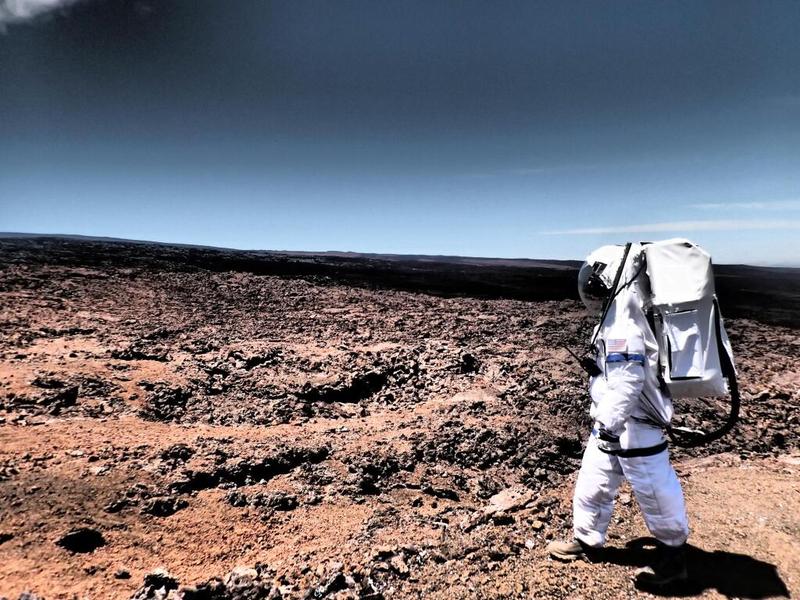 Click on the 'Listen' button above to hear this segment.
Sending humans to Mars may no longer be a fantasy to be relegated to big budget blockbusters.
On Tuesday, President Obama, in an op-ed published on CNN, expressed his support for American efforts to bring humans to Mars — and back — by the 2030s, with the end goal of keeping humans there one day for a extended time.
Mars and other endeavors will all be discussed tomorrow in Pittsburgh, where the president will host the first-ever White House Frontiers Conference, and this administration's support is all part of a broader wave of enthusiasm for the red planet by NASA and private innovators.
Related: Six Scientists Return from 'Mars'
At the end of August, six NASA-selected crew members completed their year-long mission in the Hawaii Space Exploration Analog and Simulation project, otherwise known as HI SEAS, on the Big Island, where they spent 365 days simulating the first human habitat on Mars.
Carmel Johnston was on that mission. She was crew commander for HI SEAS, and she joins The Takeaway to discuss her experience. Jason Kendall, an adjunct professor of astronomy at William Paterson University, examines the goals laid out by President Obama. 
Related: Building a Case for Life on Mars