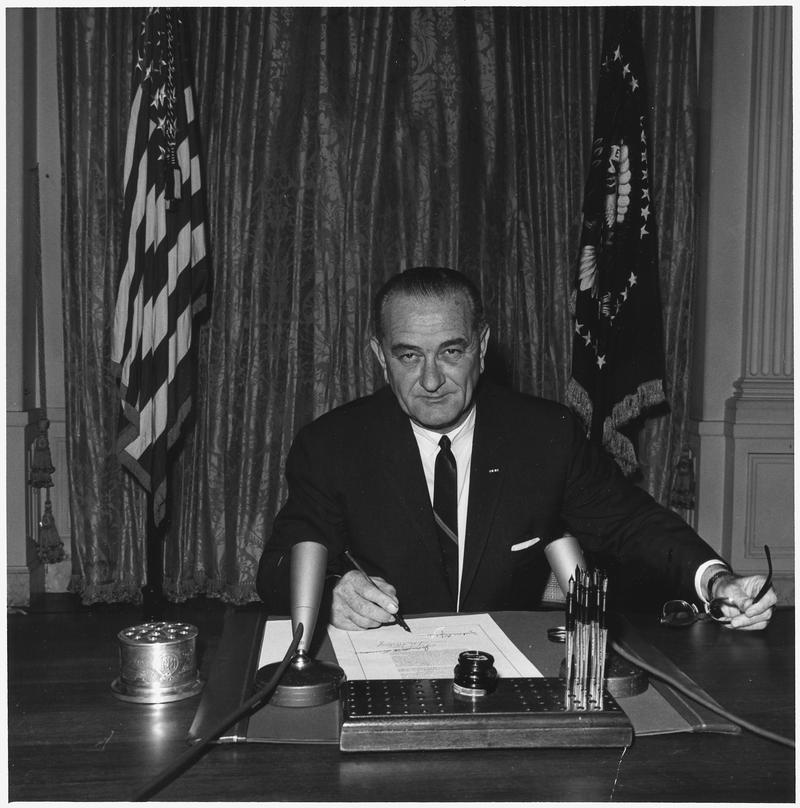 This episode is from the WNYC archives. It may contain language which is no longer politically or socially appropriate.
President Lyndon B. Johnson announces United States air action against two North Vietnamese "gunboats and certain supporting operations" used in the torpedo attacks against the destroyers.

Johnson states that the United States will "still seek no wider war." He also states he has instructed Adlai Stevenson, US Ambassador to the United Nations, to bring up the attacks immediately at the United Nations.

Finally he says he has had a meeting with congressional leaders and told them that he would ask Congress to quickly pass a resolution making it clear that America is determined to take all necessary measures in the defense of freedom in South East Asia.
Audio courtesy of the NYC Municipal Archives WNYC Collection
WNYC archives id: 70485
Municipal archives id: T237