Money Talking
The President, His Business Partner, and the Fundraiser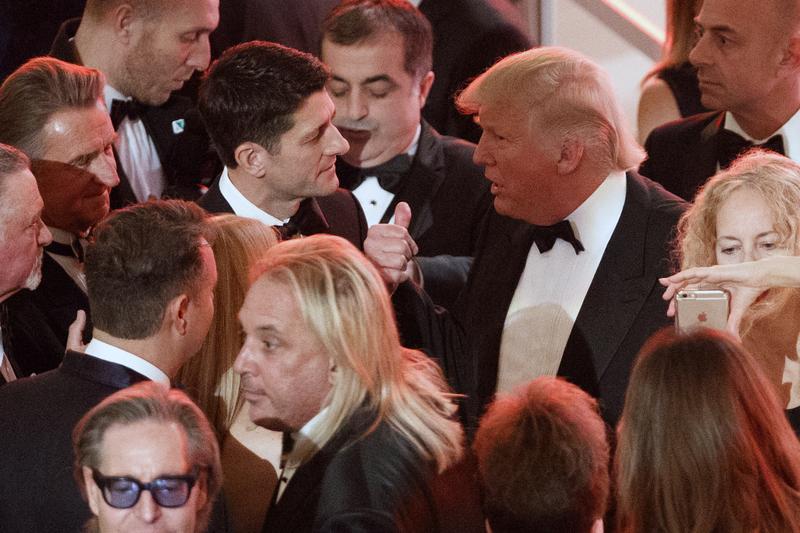 It's an oddity about covering President Trump's potential conflicts of interest: certain names keeping coming up. For example, Elliott Broidy. 
In April, the Republican National Committee announced the appointment of three national deputy finance chairmen: President Trump's personal lawyer Michael Cohen, North Carolina businessman Louis DeJoy and Broidy. 
What went unnoted, according to a search of stories published at that time, was that Broidy had pled guilty eight years earlier in a pay-to-play scheme involving public pension investments.
Broidy's 2009 guilty plea was spectacular news: then-New York Attorney General Andrew Cuomo had caught former New York State Comptroller Alan Hevesi in a kickback scheme involving the state's retirement fund for public sector workers.
According to his guilty plea, Broidy gave Hevesi $1 million in gifts "as a reward for giving preferential treatment" to Broidy's investment fund, Markstone Capital Partners. As Cuomo described it, Broidy paid for five personal trips for Hevesi and his family to places like Israel and Italy — trips that included airfare, luxury hotel suites and a helicopter tour. Broidy even invested in an obscure movie called Chooch produced by a pension official's brother.
In 2012, a judge reduced his felony plea to a misdemeanor after he repaid $18 million to the state. Broidy also left Markstone. He currently runs his own firm, Broidy Capital.
We were reminded of Broidy's run-ins with the while we were reporting about the CIM Group, a Los Angeles-based private equity firm that has played a key role in real estate deals involving Donald Trump and his son-in-law, and now White House adviser, Jared Kushner.
CIM handles investments from public pension funds: Reuters reported that at least seven state pensions have provided money to the company.
When New York officials were investigating the pay-to-play scheme in their state, Broidy was also a member of the city of Los Angeles Fire and Police Pension Board. According to a Los Angeles Times investigation, Broidy voted to invest $30 million of pension funds with CIM, without disclosing that his own private equity fund had received $500,000 from the firm.
The Securities and Exchange Commission investigated the parties for fraud, but neither CIM nor Broidy were sanctioned for the actions in California.
Several years later, Broidy is now one of the most significant fundraisers for the Republican National Committee. He was a major fundraiser for Trump's inaugural committee. And during the presidential campaign, he raised money for Trump's Victory Fund, a joint Trump/RNC fundraising committee.
This places Broidy, once convicted of bribing government officials to enrich his own company, in the position of soliciting giant donations for Republican causes and candidates. The inaugural committee, which is separate from the RNC and the presidential campaign, broke records for fundraising. According to an analysis by the nonpartisan OpenSecrets.org, most of the $107 million raised came from industries that stand to gain from Trump administration priorities.
Asked about Broidy's previous role in the pay-to-play prosecution in New York and his current role as a political fundraiser, a spokesman declined to comment. Ryan Mahoney, a spokesman for the RNC said, "This is well documented and in the past. There's a point at which somebody has paid their debt to society and Elliott has done that."