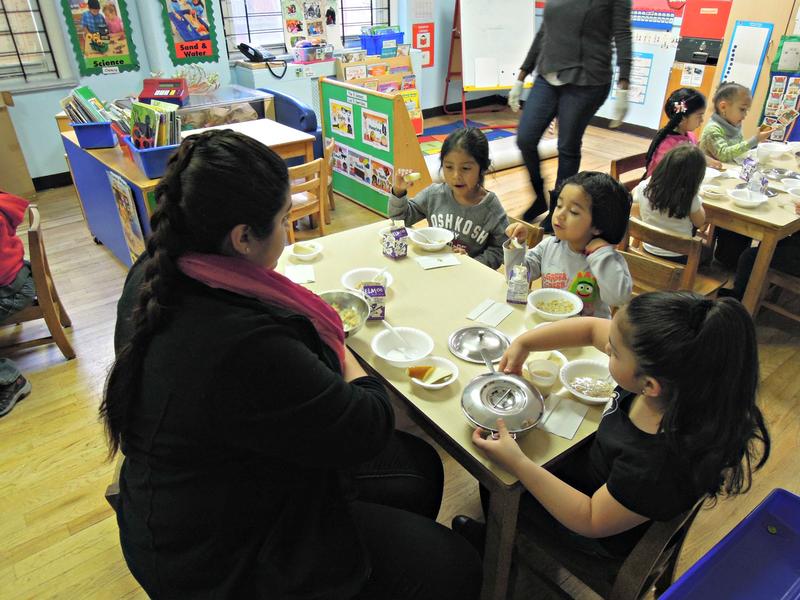 New York City is giving pre-kindergarten teachers a raise.
Mayor de Blasio said the city will use $10 million from the $300 million it received from Albany for pre-k expansion to also hike teachers' salaries.

The raises will go to approximately 1,450 certified pre-k teachers at community based organizations, or CBOs, who typically make about $10,000 a year less than those who work for the city's Department of Education. This disparity is because of the way their agencies are funded and because CBO employees are not members of the United Federation of Teachers. Unless they could offer more competitive salaries, some skeptics worried de Blasio's pre-k expansion was doomed to fail.
With the raise, annual salaries at CBOs will start at $44,000 for those with bachelors degrees; those with masters degrees will make at least $50,000.
CBOs account for more than half of the city's pre-K classes, and will continue to provide the majority of seats this fall. The mayor said establishing pay equity will go a long way towards increasing the quality of pre-K in New York City.
David Nocenti, Executive Director of Union Settlement Association in East Harlem, a CBO, praised the announcement as a good first step. He said he also looks forward to working with the city "to increase those salaries to the Department of Education rate, increase salaries for teachers of younger children as well, and ensure that this pay parity is extended based on teacher credentials and experience."
Early childhood teachers applying to teach pre-K through the Department of Education will also be able to indicate whether they are interested in working at CBOs, which will be allowed to recruit from that pool of candidates. The city said this will create a more unified system to ensure each program has high-quality instructors. The city is already expecting to hire 1000 pre-K teachers at the Department of Education.