SchoolBook
Pre-K Program Seeking Teacher: Must Be Caring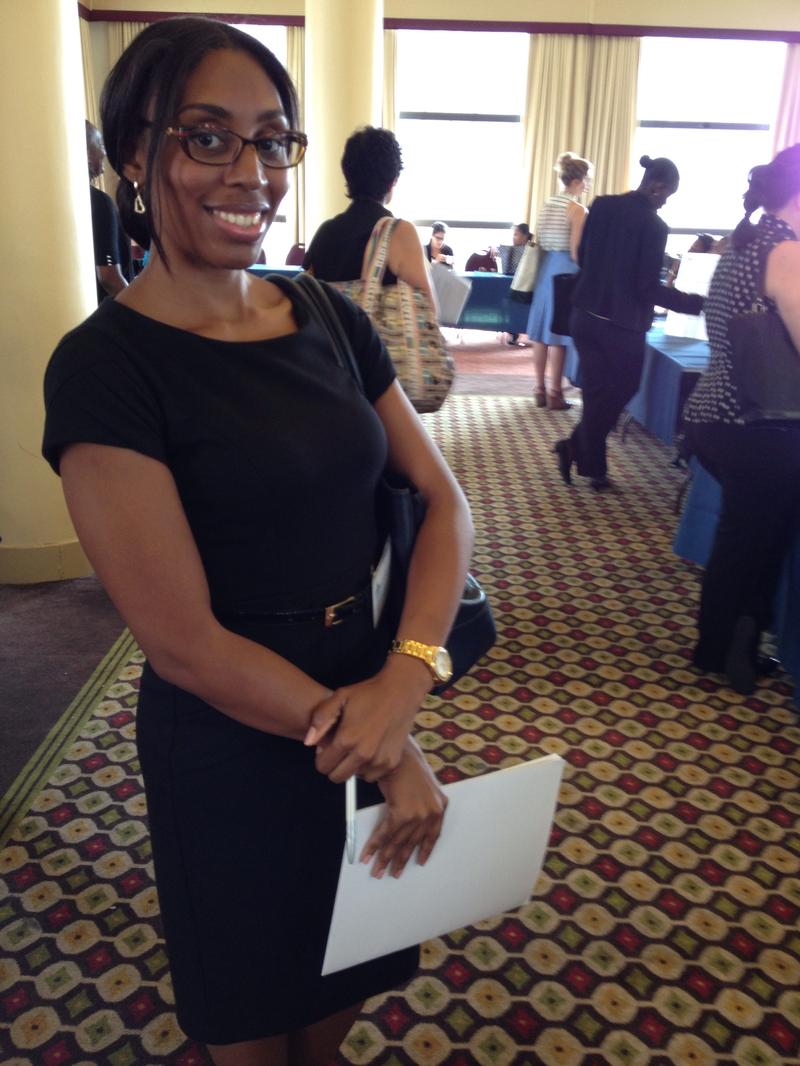 Mayor Bill de Blasio's promise to deliver high-quality pre-kindergarten to 53,000 4-year-olds depends on one critical factor: teachers. Officials say they're hiring a thousand teachers to staff the new classrooms in the fall.
But it can be challenging to hire this volume of qualified and capable educators. So the city's Department of Education set up a hiring fair last week at the Hotel Pennsylvania in Midtown, where 300 aspiring pre-kindergarten teachers met recruiters from 80 community organizations.
"I feel like I'm speed-dating here," said Dawn Posporelis, a manager at Precious Moments Nursery School in Queens, as she sat behind a table holding five-minute conversations to size up applicants.
Unlike some job fairs, where the chances of actually getting a job are slim, here the chances are high and the task is matchmaking. Community organizations need to staff up quickly, and some organizations were looking to hire as many as 10 teachers.
"A lot of good-quality talent is coming through. So I'm pretty confident that we're going to be full by next weekend," said Ron Tompkins, who needed to fill five pre-k teaching jobs at two sites in Queens. He said he found several prospective teachers with the wisdom and experience he was looking for. "Basically, I just said to them, 'I've got money, you've got skills, let's do something,'" he said.
Recruiters described their ideal candidate as "warm," "kind" or "caring." Many of them are talking about the same quality: responsiveness. Research shows this quality most impacts young children.
Many of the aspiring teachers are CUNY students who are taking an intensive pre-k work-study program that the de Blasio administration set up to staff the new classrooms. Starting in the fall, they'll take courses at night while teaching pre-kindergarten during the day.
The prospective teachers are almost entirely women, some with years of teaching experience. Many are switching careers. There are at least two lawyers, a dancer, an HR director and an artist.
Stacey Sperling said that the past week has been a bureaucratic blur of health forms and fingerprints. Sperling,  a yoga instructor enrolled in the CUNY program, has taught kids in a homeless shelter and said she would use yoga techniques to help 4-year-olds deal with frustrations. "Stopping, pausing, taking a moment, taking a breath," she said.
Then, taking a breath herself, she went back to speed-dating in the hopes that a pre-kindergarten class would be a match for her.