SchoolBook
Behind the Scenes, Pre-K Plans Move Forward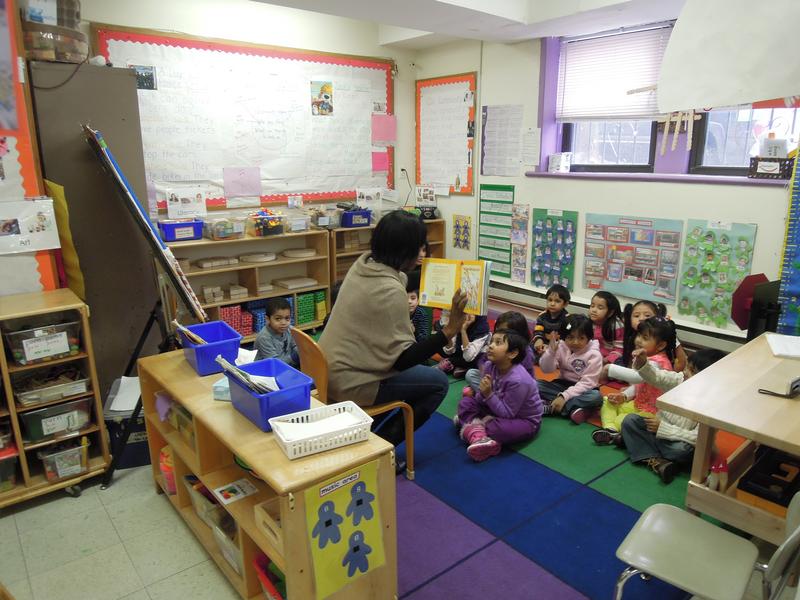 It hasn't been New York City Mayor Bill de Blasio's easiest week. His Albany rally on universal pre-kindergarten competed with a nearby demonstration for charter schools. And he has had to spend a lot of time defending his position on charters.
But as the political battle wages on, the mayor's plans to expand pre-k are moving forward behind the scenes.
About 80 staff members from the Department of Education's Office of Early Childhood Education are working in teams to review proposals from community-based organizations and schools to add full-day pre-k classes. The department has hired about 20 temporary staff members to handle the load.
Site visits are well underway at public schools, said Sophia Pappas, executive director of early childhood education, and visits will begin soon to community-based organizations.
"We want to make sure that sites are high quality in terms of the instruction they're providing, the family engagement practices, and operations — so making sure their budgets are in order, they have the right Department of Health permits, all that," said Pappas.
She spoke while on a visit to Bright Beginnings Child Care in Jamaica, Queens, which WNYC was invited to attend.
Bright Beginnings currently runs three half-day pre-k classes in Jamaica and has submitted a proposal to convert them to full-day classes. Pappas said the education department will focus on adding classes in neighborhoods with the greatest demand by looking at the gap between kindergarten enrollment and pre-k enrollment.
By that formula, Jamaica alone needs 1,000 new seats, Pappas said.
If the city gets the funding it wants to expand pre-k, it will also need to hire hundreds of new teachers by September. Pappas said education officials have been reaching out to universities whose graduates may be able to fill the spots. The city wants to add about 1,000 new full-day pre-k classes by September, adding seats for more than 20,000 children. But not all of those classrooms would need new teachers, since some of them would be converted from half-day to full-day.