SchoolBook
NYC Pre-K Enrollment Exceeds De Blasio's Target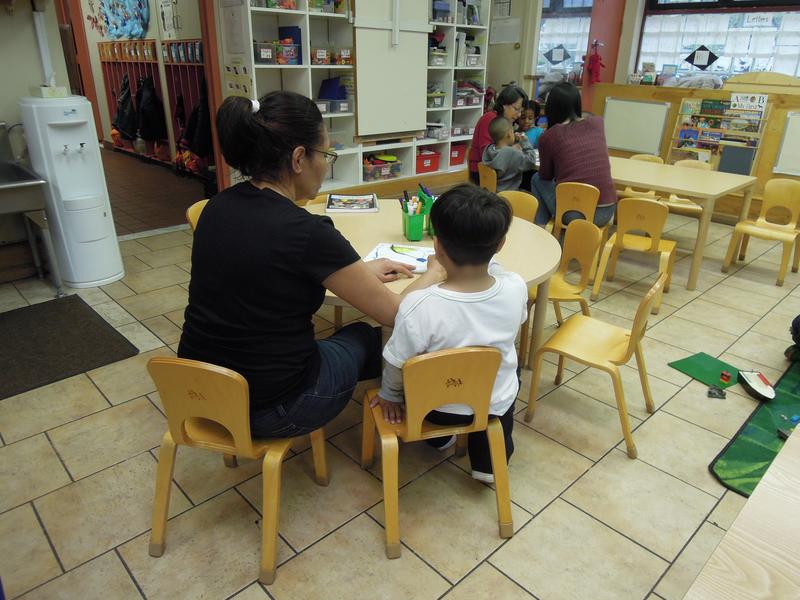 New York City hit its target for pre-kindergarten enrollment, with 53,230 children signed up for pre-kindergarten programs across the city this fall. The pre-k expansion has been de Blasio's signature initiative, and he set the goal of enrolling more than 53,000 students this year. Meeting the goal may boost his effort to expand the pre-k program even more next year, to serve about 73,000 four-year-olds.
"The enrollment numbers are part of the story," said de Blasio. "But the programs themselves--the quality of the programs, the impact of the programs--obviously that's what we're here to achieve."
Pre-k teachers are undergoing extensive professional development and receiving coaching to attain that quality, he said.
The final enrollment figure has been long in coming. Officials extended the Oct. 1 deadline because some private pre-k programs said they needed more time to fill their classrooms. Programs submitted final data on Oct. 31.
The delay in the official enrollment tally made some pre-k directors nervous, as they had to make programmatic decisions while their enrollments, and their budgets, were still in flux. Pre-k centers will be reimbursed for the year for their enrollment as of now.
As the system of full-day pre-k more than doubled this year, the distribution of available seats was uneven across neighborhoods. Here is the borough breakdown of the children enrolled in full-day pre-k:
17,152 are in Brooklyn

13,576 are in Queens

12,127 are in the Bronx

7,255 are in Manhattan

3,120 are in Staten Island 
Directors of pre-k programs in the two neighborhoods with the highest jump in spots—Highbridge/Morrisania in the South Bronx (which added 1,661 spots) and Jamaica, Queens (which added 1,707 spots)—told WNYC they had trouble filling seats.
At Community School 61 in the South Bronx, the Children's Aid Society, an experienced and well-regarded pre-k provider, was only able to fill one out of three new classrooms, enrolling 20 out of 60 kids.
"We agreed to kind of table the classrooms, leave them empty for now, and start working on enrollment for next year," said Moria Cappio, the pre-k director at Children's Aid.
In other neighborhoods, programs filled up immediately and kept waiting lists—some as long as 500 names.
Officials say they will work to even out pre-k availability next year, when they want to offer full-day pre-kindergarten for every child in the city.