A Prairie Home Companion Celebrates 40 Years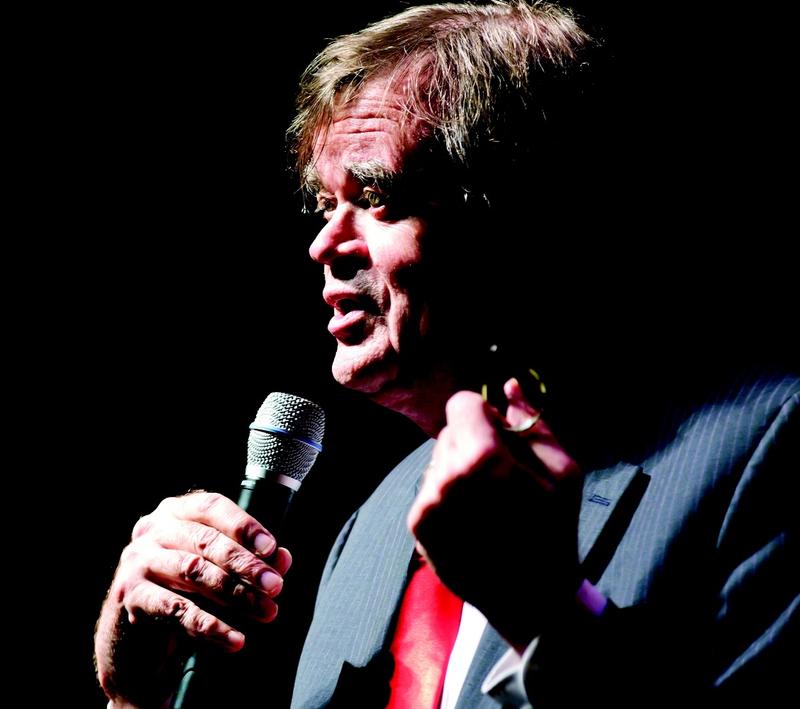 If you showed up on July 6, 1974 at the Janet Wallace Auditorium at Macalester College in Saint Paul to attend the first broadcast of "A Prairie Home Companion," you were in select company. There were about 12 people in the audience. Forty years later, "A Prairie Home Companion" has become a public radio mainstay -- and the little town of Lake Wobegon, a national treasure. This weekend, Prairie Home celebrates four decades of storytelling with a live, three-hour broadcast from the stage it first set up shop on so long ago.
You can hear this special broadcast on Saturday, July 5 from 6-9pm on 93.9FM and Sunday, July 6 from 11am-2pm on AM 820.
We intended the show to last for a year, or maybe two, but just as we were about to quit, the show started to draw an audience, fifty, a hundred, two hundred people coming to see it on Saturday night, and we kept going so we could figure out what we were doing right. The formula is simple: a variety of music that appeals, radio actors who can do noir, or horror, or soap, strong writing, a Midwestern ethos, and the thrill of live radio. And a support staff to do the work. It isn't what I planned to be doing for forty years but luckily for me my plans went awry. It's a good show. People have grown up listening to it and now they are middle-aged and still like it. — Garrison Keillor
Regular guests from the past 40 years of the show will make their way to Saint Paul to join Garrison in the festivities. A partial list includes Old Crow Medicine Show, Iris DeMent, Robin and Linda Williams, The Wailin' Jennys, Butch Thompson, Jearlyn and Jevetta Steele, and members from the original Powdermilk Biscuit Band, along with Richard Dworsky and the Guy's All-Star Shoe Band and the Royal Academy of Radio Actors – Sue Scott, Tim Russell and sound effects man, Fred Newman.