The Takeaway
Powerhouse Publisher Robert Gottlieb on a Life Spent Defining the Literary Canon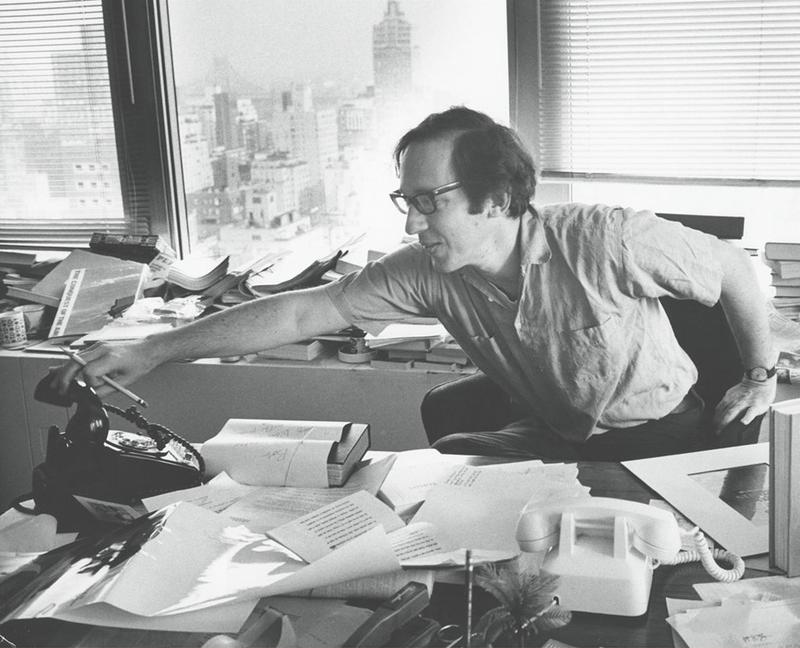 Click on the 'Listen' button above to hear this interview.
Robert Gottlieb's life has been built around books, from his early years a curious child in New York, to his eventual career in publishing.
That career began at Simon & Schuster in the 1950s, and continued at the esteemed publishing house Alfred A. Knopf, where he served as president and editor-in-chief before he eventually succeeded William Shawn as editor of The New Yorker in the late 1980s.
The publishing powerhouse has edited the likes of Dorris Lessing, Joseph Heller, and John Cheever, and served as the only editor to meticulous historian Robert Caro, beginning with his biography of Robert Moses, "The Power Broker," which was ultimately published in 1974. Caro is still working closely with Gottlieb to complete the fifth volume in his monumental biography of President Lyndon Johnson.
Today on The Takeaway, Gottlieb looks back on his life and work, which has defined the American literary canon, and discusses his new memoir, "Avid Reader: A Life." Click on the 'Listen' button above to hear our full extended interview.
---
Interview Highlights
On his constant hunger for literature, even while traveling
Well, first of all, there is the preparation. If I'm going away for three weeks, because I live in various places, so the question starts in my mind, "What am I taking with me?" I'm not thinking about clothes, which I don't have many and I've got them in various places anyway. No, it's what books am I going to read that month. And if I am going to say Paris, where I happen to have an apartment, I know the bookstores where I can buy books if anything bad happens to the books that I've brought with me —like I've already finished them.
And then there's my Kindle. If you've got your Kindle stacked with the great writers whom you admire of the past, you are really secure. If you have all of Balzac, all of Henry James, and all of Dickens at a fingertip distance, you're not going to languish. Oh no, I don't mind being stuck on the tarmac. As long as it's on the ground, I'd much rather be on the tarmac than in the air.
On his relationship with Toni Morrison 
I've never had an argument with Toni. The only thing we ever disagree about is commas. I want commas where they belong. She doesn't always. And I've finally figure out why. Because you've heard Toni speak, I don't know if you've ever heard her read. She's an amazing person reading and speaking. And she hears it.
When she's reading — and I assume when she's writing — she hears what she's saying. Well if you hear it, you don't need punctuation, because it's punctuated in your head. But if you're reading it without the benefit of a voice, sometimes it's a stopper: "Wait a minute, oh I see — I see what she means." So it's a joke between us. We give each other one, [saying] "You can have this one, but you can't have that one."
On books he would have loved to work on
"War and Peace." I don't think he was editable — apparently not. No, no, I don't think that way. There's enough to do. It's not that I need more. I regret the few really terrific books that, for one reason or another, I didn't do ... For every writer whom you don't take on that someone else has a big success with, there's a writer whom someone else didn't have success with and you take on. And the chemistry is right, or the moment is right, and it works. No, no, I don't live in regret. That's not my style.
On Catch 22 becoming part of the English language
Well, you know it doesn't amaze me [that it's part of the language] in this sense. There are certain words or phrases that the language of the world needs. And then they come along and they become embedded in the language. Here's another one: We all say something is "Kafka-esq." Well, we didn't have that word before there was a Kafka. But the moment we had it, we needed it. And it's not that everybody who uses it has spent their life reading Kafka. It's that we needed that word. We needed that thing to describe something. And Catch 22 worked for that and for us.