A Day of Dueling Political Endorsements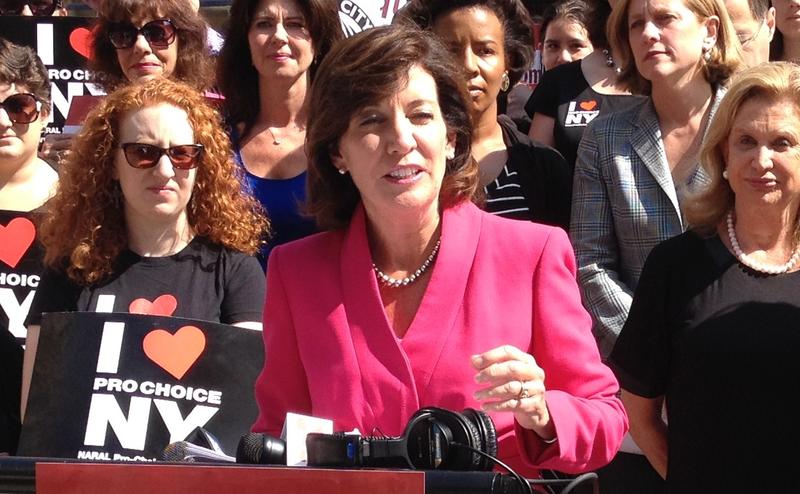 Kathy Hochul, New York Gov. Andrew Cuomo's choice for lieutenant governor, got the endorsement Tuesday of Emily's List, a powerful Washington, D.C.-based women's organization.
But another women's organization — the New York State chapter of the National Organization for Women — announced it will support Zephyr Teachout, who is challenging Cuomo in the Sept. 9 Democratic primary election. NYS NOW Chapter President Zenaida Mendez said Teachout will shake up "the old boys club."
"I am so proud to stand here with truly brave women who believe that we actually need to have more women in politics, more women in power and all women to be more empowered," Teachout told supporters.
In endorsing Hochul, Emily's List president Stephanie Schriock said the candidate will work to end gender discrimination in pay and strengthen programs to protect women from violence. Hochul, during a campaign stop in the Bronx, said the endorsement sends a message that she has a record of supporting women.
Emily's List also endorsed Hochul in 2011, when she won a special election to represent New York's 26th District in Congress.
Meanwhile, the Cuomo-Hochul campaign took a hit on Tuesday, when The New York Times announced it would not be endorsing Cuomo. The newspaper cited what it called Cuomo's "failure" in ethics reform as its reason for withholding the coveted endorsement. The Times didn't endorse Teachout-Wu, either, saying that Teachout lacked experience.