Positive Reviews For Trump Speech Could Bump Up Against Reality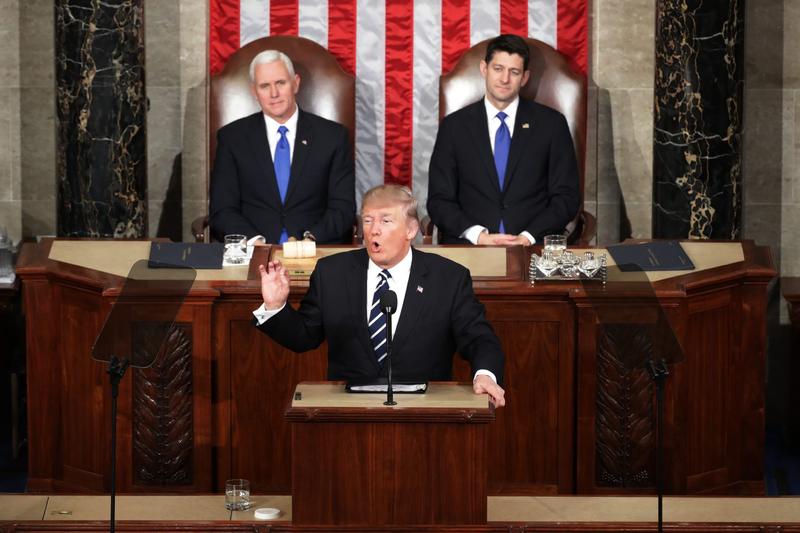 The reviews are in for President Trump's first speech before a joint session of Congress, and they are generally positive. Among the topics he covered were boosting national security, repealing the Affordable Care Act and rebuilding infrastructure.
Despite the president's softer tone, a number of questions remain as to how he might work with Congress to achieve his goals.
Here & Now's Jeremy Hobson speaks with NPR's Domenico Montanaro (@DomenicoNPR) for more on President Trump's first address to Congress.
Copyright 2017 NPR. To see more, visit http://www.npr.org/.