Port Authority Board to Examine Conflicts of Interest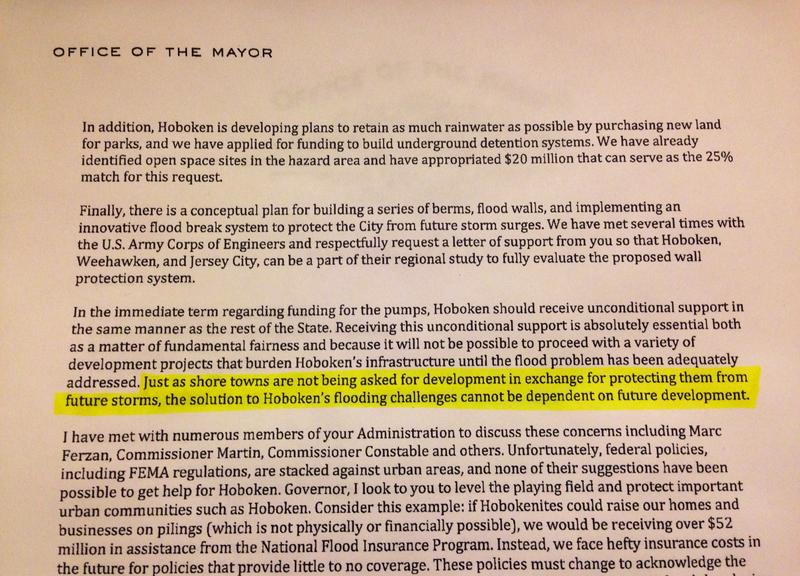 The Port Authority's Board of Commissioners will be examining "all the facts and circumstances" surrounding the burgeoning bridgegate scandal, including whether the Board's Chair, David Samson, had conflicts of interest when he voted to approve a new PATH station near Harrison, two sources familiar with the board's thinking have told WNYC. The sources didn't want to speak publicly because of ongoing criminal investigations.
WNYC and the Record reported this week that Samson voted to approve a $256 million upgrade of the PATH station in Harrison, New Jersey, while at the same time two of his private clients owned land nearby. The land stood to gain in value with its proximity to the brand new transit station. One of the clients, BRG Harrison Urban Renewal, purchased the land just months before the Port Authority vote.
Samson, a successful lawyer who is among Christie's closest advisors, has already been caught up in the bridgegate scandal through emails linking Samson to planning the politically-motivated traffic tie-up in Fort Lee. Then, the Mayor of Hoboken separately accused Lt. Governor Kim Guadagno of threatening to hold up Sandy aid unless the Mayor green-lighted the project of a Samson client, the Rockefeller Group. The Port Authority funded a study that ended up favoring the Rockefeller Group's proposal over that of rival developers.
One of the sources, who's familiar with the Port Authority Board's thinking, told WNYC "the board will determine what the appropriate next steps could be" and that "the board will continue to examine new facts as they emerge."
That includes examining potential conflicts between Samson's official actions as the chair of the Port Authority, a multi-billion dollar bi-state transportation and real estate authority, and his role as the head of a mighty lobbying and law firm in New Jersey, who's fortunes have swelled under Chris Christie.
Port Authority board members are governed by their applicable local ethics laws. The New Jersey law states: "No State officer or employee or special State officer or employee should act in his official capacity in any matter wherein he has a direct or indirect personal financial interest that might reasonably be expected to impair his objectivity or independence of judgment."
The Port Authority ethics code also directs Port Authority commissioners to post annual disclosures of possible conflicts on their website though no such disclosures could be located for any board member.
Samson has hired a crisis management public relations firm. His spokeswoman, Karen Kessler, said in a statement "Throughout his decades of public service, and now as Chairman of the PANYNJ, David Samson has always held himself to the highest personal and professional standards, including consistently complying with applicable rules adopted by Port Authority."