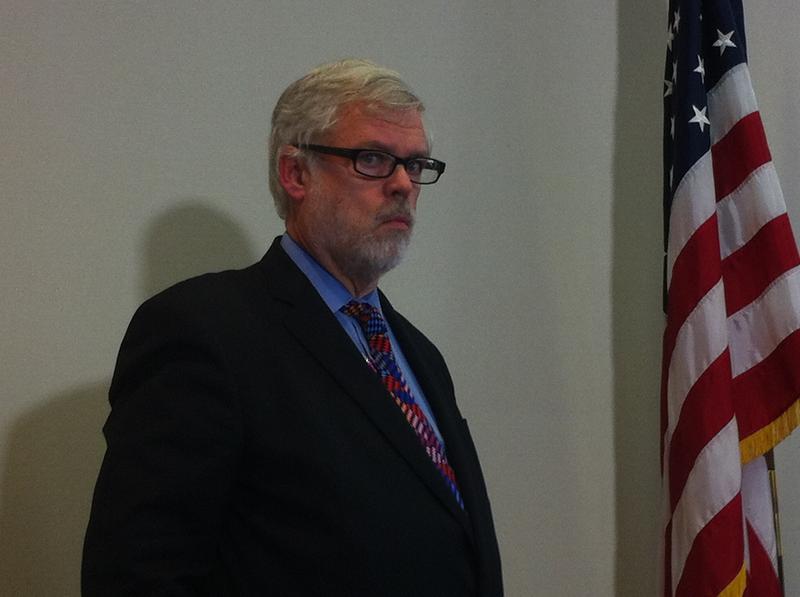 The head of the Port Authority says he'll get to the bottom of local lane closures that snarled traffic in Fort Lee.
Two out of three lanes leading from Fort Lee to the George Washington Bridge were abruptly closed for four weekdays last month.
At the time, Port Authority Executive Director Patrick Foye was caught off-guard. He sent a fiery email to executives, reversing that decision and saying he was "appalled by the lack of process" behind the lane closures.
But at the first Port Authority board meeting since that incident, Foye was more circumspect.

"I can tell you that an internal review is underway," he said. "When that's concluded, we'll determine what additional steps need to be taken." Foye said he'd make the results of the review available to the public when it's complete.
But State Senate Majority Leader Loretta Weinberg, who also attended the meeting, said she's not satisfied. "There's one little positive," she said. "At least I've heard that somebody is looking into this. But the time element that this is taking is very disconcerting."
The Wall Street Journal reported earlier this month that some in Bergen County questioned whether the closures were politically motivated. They Gov. Chris Christie or his surrogates used the closures to retaliate against Fort Lee Mayor Mark Sokolich. who has not endorsed Christie for re-election.
The Christie campaign has denied those allegations, calling them crazy.
But Weinberg said she's not satisfied.
"The silence that we get from the Port Authority leads to people's conjecture ... that this was somehow done as political payback to the mayor of Fort Lee," she said. "That is so bizarre that it's difficult to believe. But for want of any other explanation, the conjecture continues to grow."
Weinberg said she'd be introducing a resolution in the State Senate that would give a committee subpoena power so that the legislature can investigate the closures.