News Analysis: Port Authority Reform Bill to Bring Transparency and Accountability Is Introduced with Neither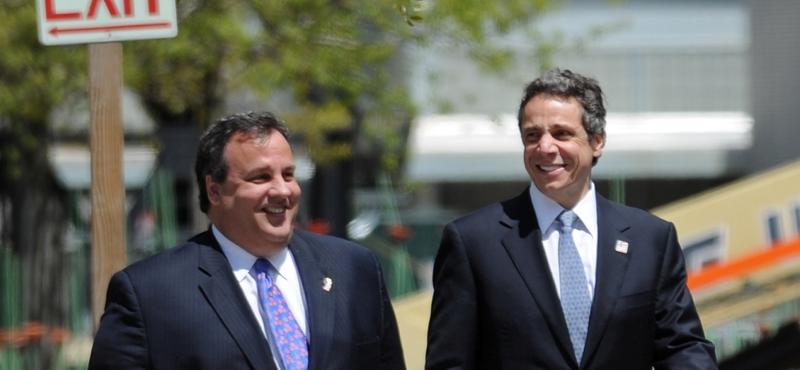 UPDATED: It is a measure of how far gone both the Port Authority and Albany government are that a hastily-cobbled together reform bill introduced in the last hours of the session seems like a good idea.
It comes post-Bridgegate, post-indictments of Christie's top staffers at the Port Authority, and post-indictments of the most powerful lawmakers in Albany.
Out of all of this, the governors of two states, Andrew Cuomo of New York and Chris Christie of New Jersey, announced Thursday they had reached an agreement on a package of reforms for the Port Authority of New York and New Jersey. At press time, there was no bill to read. (By Friday morning, the bill had been printed) There were no public hearings, no possibility for public input. It is a reform bill introduced in all the bad old ways that Albany bills are introduced, with a process apparently unaffected by the labors of two U.S. Attorneys. 
"The process was highly ironic, to say the least," said John Kaehny of the group Reinvent Albany.
That said, the bill does contain what a coalition of good government groups are calling "an appealing and significant reform step." The bill codifies a transition from a New York staff and a New Jersey staff to a single, Port Authority staff. It also ensures that the chair will rotate from state to state, sets conflicts of interest requirements, makes board processes a bit more transparent, and installs an ethics compliance officer. It was the roots of these elements — the dueling staffs, the secrecy, the lack of accountability — that created fertile ground for Bridgegate.  
After we first published this story, Beth DeFalco, a Cuomo spokeswoman, added this comment:"The facts speak for themselves - this is a far more comprehensive bill than the one vetoed this winter. No is disputing that."
But the bill was born out of a process that does the opposite of creating transparency, accountability and building public confidence. The reforms were actually put together by a committee composed of Cuomo and Christie insiders, who conducted almost all of their proceedings in secret. Their initial report was released the afternoon before the Fourth of July weekend, a traditional time to dump bad news. Their final report was released on a Saturday night, a move unheard of even by Albany standards.  
That particular Saturday night happened to land between Christmas and New Years. And it coincided with a veto by Christie and Cuomo of last year's reform bill, passed with no dissent by both houses of the legislatures of both states.  
Fast forward to last week. Without prior or public notice, the Cuomo Adminstration began a series of discussions with the New York legislature.  "A week ago Monday, the Governor's office asked the Assembly and Senate to discuss a bill, we came to an agreement today, we were sharing information with New Jersey starting on Sunday," said Assemblyman James Brennan of Park Slope, the lead Assembly sponsor, in a a phone interview. He wasn't pleased with the process either, but called the bill "solid," and is happily backing it. 
In New Jersey, State Sen. Loretta Weinberg, a member of the Senate leadership and the Bridgegate investigative committee, was disgruntled. "It's not something we are comfortable with," Weinberg said, adding that the bill had "just popped up." Weinberg issued a statement calling into question what she called "omissions" in the bill, including its failure to abolish the "regional bank" — essentially a $600 million slush fund the governors use to reward allies.
But Cuomo managed to convince Christie to come aboard. Christie, who is preparing to announce a presidential run any day now, apparently didn't reach out to the Democrats who control the legislature, instead winning the support of a Republican, Senator Tom Kean, Jr., the lone New Jersey legislator quoted in the press release.
If all goes as expected, the bill will pass the New York legislature in the final breaths of the scandal-tarred 2015 session.
While I was on the phone with Weinberg, I asked her if she was familiar with the new norm in Albany: bills agreed to by the leaders that appeared at the end of session, bills that no one has seen before it was time to vote. She paused, thinking. No, she said, because they are considered first by committees. Which is what will happen when the bill gets to New Jersey.
So this is what it has come to. We are looking to New Jersey for a better political process.