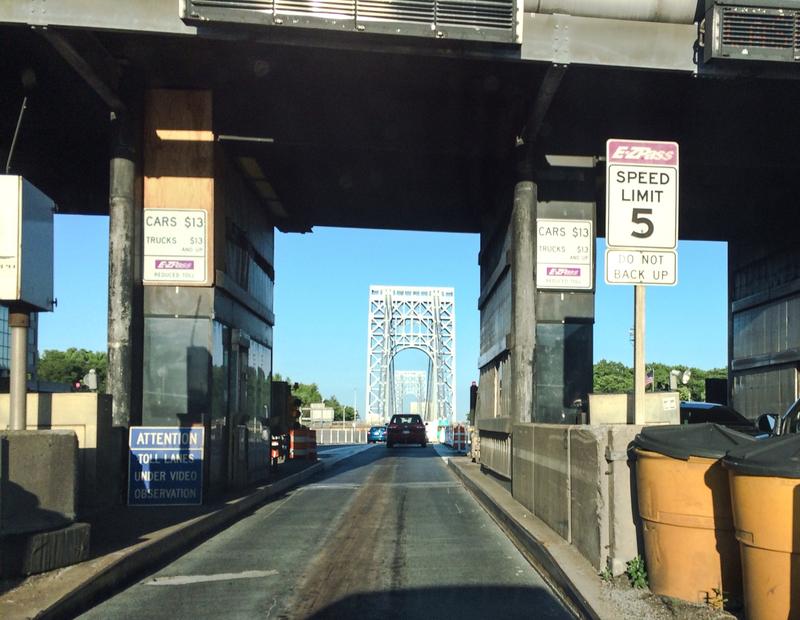 Your tolls at work:  It's cost $301,003 so far for top legal talent to represent Port Authority of New York and New Jersey staffers involved in the Bridgegate scandal.
Records show a dozen law firms engaged in a flurry of activity in April and May, suggesting an intense period of questioning by U.S. Attorney Paul Fishman, the New Jersey prosecutor who is investigating the unauthorized lane closures.
The records, obtained by WNYC under the state Freedom of Information Law, include several bills for parking in Newark, where the grand jury is convening. 
The bills are in addition to the over $4 million spent by the state of New Jersey to represent New Jersey Gov. Chris Christie, his aides and the legislative committee that is investigating them. 
Three top aides to Christie resigned from the Port Authority in the wake of the lane-closure-for-political-retribution scandal, which has led to multiple probes and the most serious political challenge to date for Christie, who is eyeing a 2016 presidential bid. 
The records show the highest fees – nearly $90,000 – went to the firm Morrison Foerster. International law firm Greenberg Traurig billed over $60,000. The firms and the Port Authority declined to comment on the investigation.
The records don't show which PA employees have been represented. The Port Authority redacted those figures, citing privacy.  
News reports have identified key witnesses as Port Authority Executive Director Pat Foye, who blew the whistle on the lane closure scheme, and Phillip Kwon, the agency deputy counsel.
Kwon, a Christie advisor, helped prepare what is now believed to be false testimony to the legislature by key Bridgegate figure Bill Baroni, Christie's top staffer at the Port Authority. The bi-state agency hasn't decided whether Baroni's legal bills will be paid.
Other employees who were expected to appear before the grand jury were the professional staff in charge of the bridge and then-Chairman David Samson's assistant, Phillipe Danielides.
The Port Authority has refused to pay legal bills for David Wildstein, the top Christie aide who ordered the closures. Samson has hired Michael Chertoff, the former U.S. Attorney and U.S. Homeland Security Chief, but has not asked the Port Authority to pay his bills. He resigned in April.
The new chairman, John Degnan, promised at his first Port Authority meeting July 23 that the agency, historically resistant to freedom of information requests, would be more transparent. The same day, the Port Authority turned over these records, after initially denying the request.