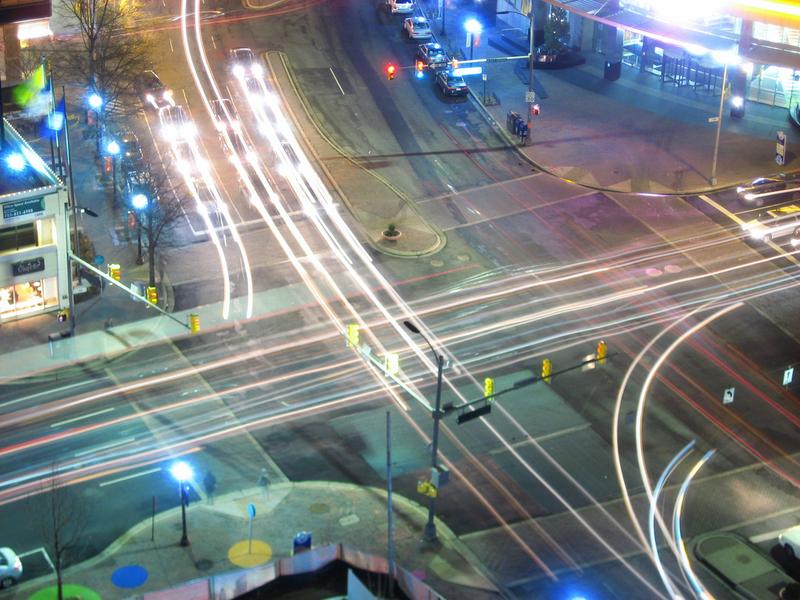 A survey of hundreds of commuters underscores what the D.C. region already knows: the transportation network needs some serious attention.
Maintenance of the transportation system of both highways and commuter rail lines must be the top priority of local governments and decision-makers as the region's job base and population expand, according to plan crafted by transportation planners and adopted unanimously on Wednesday by the National Capital Region Transportation Planning Board.
The 80-page plan is designed to help public officials wade through a tough climate for transportation. The needs are numerous, the dollars hard to come by. It charts the region's challenges, from bottlenecks to crowded trains; from lack of access to transit to the lack of public confidence that new funds will be spent wisely. And it relies of public opinion: the more than 600 commuters who were polled and overwhelmingly favor bringing the current infrastructure into a state of good repair.
"We are acknowledging that the system needs to be maintained, that we need to ensure a state of good repair, and that we need to make sure we can accommodate new riders. We know they are coming on Metro. We know they are coming on the roads," said John Swanson, one of the board's planners.
The document does not endorse specific projects. Instead it lays out short-, mid-, and long-term strategies to improve the region's transportation network, emphasizing the importance of combining transportation strategies with land use policies of building housing and office development around transit stations.
"Some people have actually criticized us for not being visionary enough as a plan, but I think the source of its vision is its pragmatism. It really says we need to operate smartly, efficiently. We need to find a variety of different transportation solutions," said Swanson.
Funding Metro's ongoing maintenance and rehabilitation beyond 2020 when the current ten-year, $3 billion program expires is critically important to the region's future, planners said. The move to all eight-car trains during rush hours should be completed by 2025 to avoid crushing congestion of most of the transit authority's lines.
"If you are going to be building a Silver Line, you have to be ensuring that the new riders, which we want to come onto the Metro system, are going to be fully accommodated, and they are not going to be crowded off, back onto the roads," said Swanson.
The National Capital Region Transportation Planning Board's members represent jurisdictions across the Washington metropolitan area. Todd Turner, a Bowie (MD) council member and past chairman of the board, said lobbying Congress to reauthorize Metro's funding past 2020 is not enough. The public needs to be convinced transportation funds, whether they are spent to fix a local bridge or build a massive regional project, will be spent wisely.
"That priority came out as the highest priority…we have to maintain our transit system as well as our roadway system, and pedestrian and bicycle, in order to earn the confidence to expand other systems that may be coming in the future," Turner said. "People didn't have the confidence that government would spend the money appropriately in order to make the improvements."
Follow Martin Di Caro on Twitter.