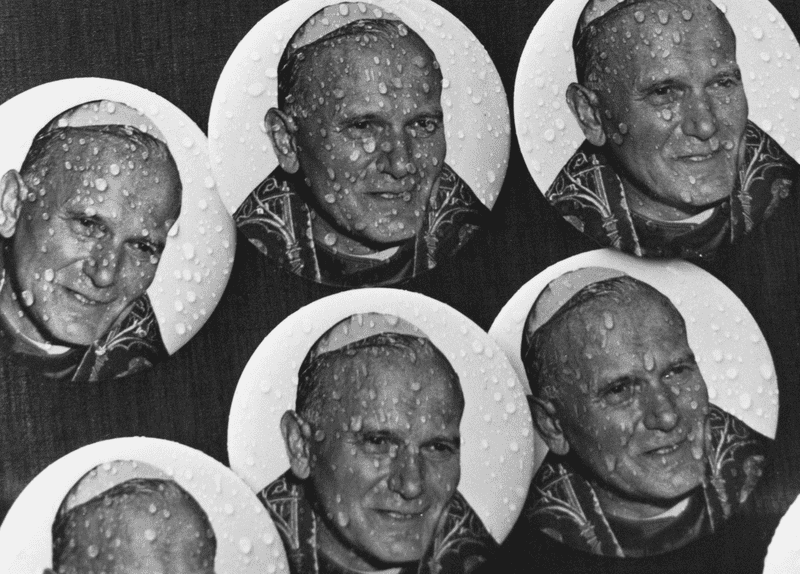 Click on the audio player above to hear this interview.
When Pope John Paul II arrived in New York City in 1979, he truly became the first modern, media-savvy pope.
God merged with commerce and a rock star was born when John Paul II took to the stage at Madison Square Garden for youth rally in front of 18,000 delirious teens. 
WNYC Reporter Jim O'Grady was one of the young people in attendance at MSG that day back in 1979.
Today, Pope Francis will go to the Garden for a highly choreographed mass that will be beamed around the world. Here, O'Grady reflects on the similarities and differences between Pope John Paul II and Pope Francis, and the dawn of the pop-culture papacy.