Pollock on Uniqlo T-Shirts: Appalling or Perfect?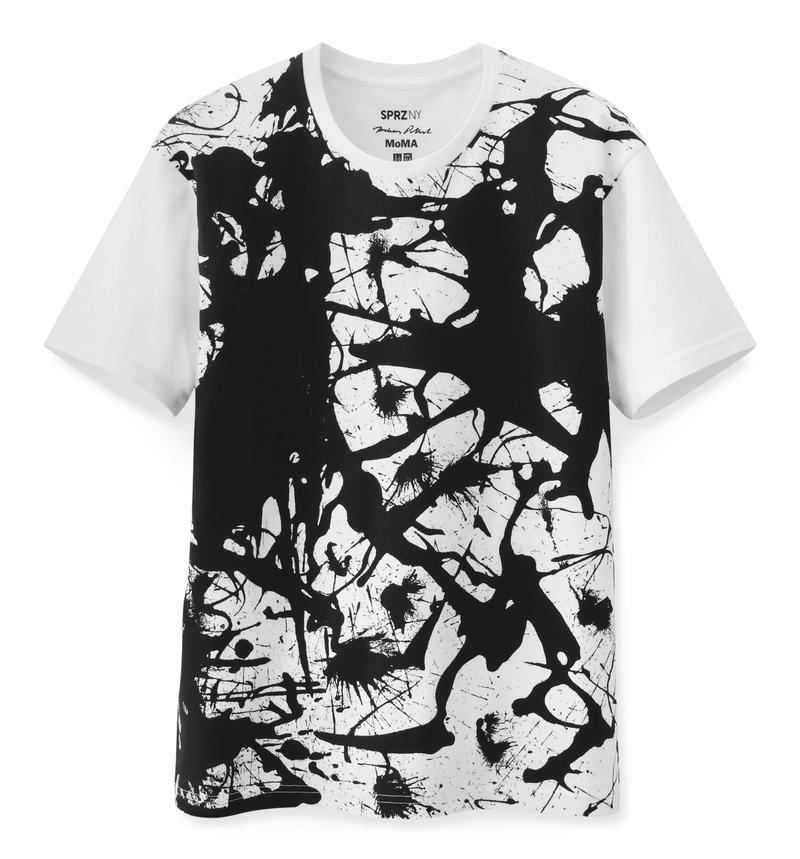 You may not be able to afford a $20 million Andy Warhol painting, but don't despair. You can get a $20 Warhol T-shirt.
In an unprecedented deal with Uniqlo, the Museum of Modern Art has given the clothing mega-retailer the right to reproduce dozens of its works.
The Gap — Uniqlo's rival — is striking back with its own line of art T-shirts, displayed in a stylish "Gap White Space" at the Frieze Art Fair opening Friday on Randall's Island.
Art critic Deborah Solomon finds the idea appalling. "There is too much merchandise in the world already and I don't want the masterpieces in the Museum of Modern Art to be seen as just more merchandise," she said.
One of Solomon's concerns is that several paintings are cropped, so the T-shirt only displays a fragment of the work. Also, Uniqlo — which sponsors MoMA's free Friday nights every Friday from 4 p.m. to 8 p.m. — gets to decide what to feature, and they distribute the t-shirts worldwide.
Some artists don't like the idea either. Solomon said she spoke with the estate of pop artist Roy Lichtenstein, and they told her they turned Uniqlo down.
However, the T-shirts do help spread awareness about pieces of art, Solomon said. "My goal as a critic is to live in a city, I would say, where every school child knows the difference between Andy Warhol and Jackson Pollock," she said. "But that doesn't mean that the Museum of Modern Art needs to license its collection to a retailer."
Corporate sponsorship is nothing new for museums. Coffee maker Lavazza is currently sponsoring the Italian Futurism show at the Guggenheim and Volkswagen is paying for the Sigmar Polke show at MoMA. But Solomon says the deal with Uniqlo is different. "Here the sponsor Uniqlo is asking for something in return," she said.
Do you agree with Deborah? Do you find this idea appalling or perfect? Leave your comment below.