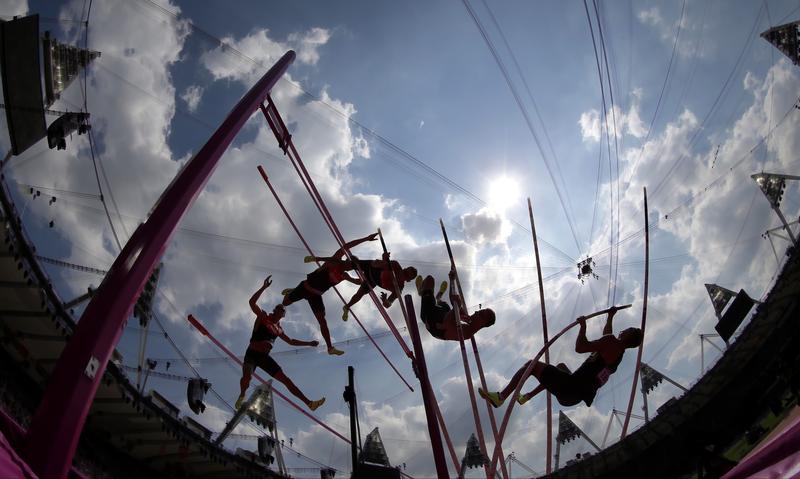 Summary
Donald Trump's supporters have taken up the claim that polls are rigged in favor of Hillary Clinton because they "oversample" Democrats. The charge is based on emails published by Wikileaks, in which the 2008 Clinton campaign considers oversampling Hispanic and Native American voters. 
Micah Cohen of FiveThirtyEight says the claim is a willful misunderstanding of how polling works and what "oversampling" means. Brooke talks to Micah, who is politics editor of the data news site, about how pollsters try to get it right, why they sometimes don't, and what this latest conspiracy theory says about the industry in this election. 
We've partnered with FiveThirtyEight this election season. You can check out our partnership here. Their politics team is also putting out a daily podcast until November 8th, and you can find it here. And check out our joint Breaking News Consumer's Handbook for election polls.
Song:
Middlesex Times by Michael Andrews
Transcript
BOB GARFIELD: From WNYC in New York, this is On the Media. I'm Bob Garfield.
BROOKE GLADSTONE: And I'm Brooke Gladstone. A heated
exchange between Fox News Host Megyn Kelly and former House Speaker, current Donald Trump surrogate, Newt Gingrich went viral this week, mainly for this charge about media bias.
[CLIP]:
MEGYN KELLY: I will play the poll. [?]
NEWT GINGRICH: I just want to hear you use the words. I want to hear you use the words, "Bill Clinton, sexual predator." I dare you. Say, "Bill Clinton, sexual predator."
[END CLIP]
BROOKE GLADSTONE: - where Newt makes use of the classic "I'm rubber, you're glue" trope. But rewind the tape of Kelly and Gingrich a little further and you'll hear them discussing the latest polls, which Kelly cites as being in favor of Hillary Clinton.
[CLIP]:
MEGYN KELLY: There are nonpartisan outlets that are just trying to call the electoral scoreboard –
[BOTH SPEAK/OVERLAP]
NEWT GINGRICH: They're not nonpartisan outlets. Every outfit you describe is part of the establishment.
MEGYN KELLY: Fox, Fox News. Really, are we? I don't think so.
NEWT GINGRICH: Oh, come on.
MEGYN KELLY: And they all – every state they've moved, they've moved it to the left towards Hillary. And you tell me whether that's all made up.
NEWT GINGRICH: No, I think they're two alternative universes.
[END CLIP]
BROOKE GLADSTONE: In this respect, Gingrich may be right. One university's polls showing the GOP nominee lagging in key states, the other believes this.
[CLIP]:
DONALD TRUMP: When the polls are even, when they leave 'em alone and do 'em properly, I'm leading. But you see these polls where they're polling Democrats, how's Trump doing, oh, he's down. They're polling Democrats. WikiLeaks also shows how John Podesta rigged the polls by oversampling Democrats, a voter-suppression technique.
[END CLIP]
BROOKE GLADSTONE: First, that's not what voter suppression means. It means actually suppressing the vote. Second, that's not what oversampling means.
MICAH COHEN: Oversampling, it sounds misleading and malicious, like why would any pollster oversample a group?
BROOKE GLADSTONE: Micah Cohen is politics editor for the data news site FiveThirtyEight.com.
MICAH COHEN: So this was pointing to a memo from 2008 in which a pollster was talking to Podesta and other kind of Clinton world people about conducting a poll which oversampled Hispanics and Native Americans.
BROOKE GLADSTONE: It was an internal poll to be used for ad buys, not to be released to the public. It's something campaigns do. But also, it's something pollsters do, common practice, if you want to learn something meaningful about a particular slice of American voters.
MICAH COHEN: So if you have a kind of a typical national poll of 1,000 voters, that poll is probably only going to have about 100 or so African-American voters. So if I, as a campaign, want to know more about what African-Americans think, I can't look at that national poll to draw firm conclusions.
BROOKE GLADSTONE: One-hundred (100) is just not enough people to draw conclusions from.
MICAH COHEN: That's exactly right. So in my poll of 1,000 people nationally, I'm going to try to contact 300 black respondents, even though I know black voters don't make up 30% of the population.
BROOKE GLADSTONE: How do you get things back in proportion?
MICAH COHEN: Every poll that's conducted does what's called weighting. You have a sample of, let's say, 1,000 people, and you realize, mm, I have too many middle-aged white men in my sample, compared to what we know, based on government statistics, is true of the population at large. When they release their poll results, they will just down-weight their oversampled group so it makes up a normal proportion of the sample. In other words, they can do both. They can get that bigger sample of the group they're interested in and then also get a normal national poll that makes sense.
BROOKE GLADSTONE: There's another accusation that's getting a lot of attention, an ABC poll from this month, where 36% of the respondents were Democrats, 27% were Republicans, 31% were Independents. So what accounts for that?
MICAH COHEN: Yeah, this is kind of an old-school conspiracy theory of polls. We saw a lot of this in 2012.
[CLIPS]:
FEMALE CORRESPONDENT: - that some surveys oversample Democrats, a trend that could give President Obama an edge over Governor Mitt Romney.
MALE CORRESPONDENT: A New York Times poll, which oversampled Democrats by six percentage points –
FEMALE CORRESPONDENT: You go into the internals and you see that they've been oversampling Democrats by like 9, even 10 or even 13 points.
[END CLIP]
MICAH COHEN: So what's going on here is party identification. It's not party registration. And so, people shift on that question. If Hillary Clinton is leading in the race, more people are going to say "Democrat." If Donald Trump were leading in this race and the Republican Party had a great image, more people would say "Republican." In other words, party identification is not like race, it's not like age, and so pollsters do not weight their samples so that they have a certain number of self-identified Democrats, self-identified Republicans and Independents.
BROOKE GLADSTONE: What Trump and his surrogates are suggesting is that this oversampling means that they are deliberately boosting the numbers of Democratic voters to the public. Is it possible that this is what they honestly believe?
MICAH COHEN: No, I very much doubt it, at least most of the campaign. Kellyanne Conway, Trump's campaign manager, is a respected pollster. She knows what oversampling is. But look, polling involves a lot of math and is complicated and there are genuine disagreements about the best way to conduct polls. And I think there are people out there in the media, on the Internet, in the campaigns who use that murkiness to deliberately mislead people.
BROOKE GLADSTONE: This whole business of overrepresentation reminds me of that LA Times poll which didn't have many black respondents and there happened to be one 19-year-old black Trump supporter that totally skewed the results.
MICAH COHEN: The USC Dornsife/Los Angeles Times poll, they did not have enough black respondents and this one respondent was counted as much as 30 times and sort of was convincing the poll that Trump had a lot more support among black voters than we know he does, based on hundreds of other polls. This is a weird poll.
[BROOKE LAUGHS]
They re-interview the same respondents over and over again. If you're taking a poll again and again, you might follow the election differently than a normal voter, right?
BROOKE GLADSTONE: And then he stopped participating in the poll in early October and that threw everything out of whack for them and I guess put them more in line with other polls.
MICAH COHEN: Although the poll is still an outlier. It's pretty absurd that they were doing this.
[BROOKE LAUGHS]
So while weighting can have a large effect on the results, in the aggregate I think we can be really confident that the polls, as a whole, reflect reality at least pretty closely, right? That's not to say the polls can't be off. We know the polls can be off. The difference is nobody's trying to get it wrong. That's where you really kind of go around the bend, I think.
BROOKE GLADSTONE: Let me just ask you, do you worry about the role polls have taken in this election? If they turn out wrong on Election Day, it'll mean something dire for the industry?
MICAH COHEN: I do, yes. And, by the way, you should worry about the state of polling even if you're not at FiveThirtyEight. It is really important for democracy that our leaders know what the public wants and know what the public thinks about issues. Polling is at this sort of inflection point, where response rates are falling; fewer people pick up the phone and will take a survey. The polling industry is sort of trying out online polls. We're not totally sure how good those are yet. You know this election is a weird election in a lot of ways. There are more states in play than there were in 2012. Trump has an unusual coalition for a Republican nominee. There are reasons to think the polls could be – wrong.
BROOKE GLADSTONE: Do you think that polls, even the best ones, responsibly interpreted, still lead to an impression of the country as being more black and white or red and blue –
MICAH COHEN: Yeah.
BROOKE GLADSTONE: - you know, less purple than it really is?
MICAH COHEN: Yes, absolutely. And I think, look, during a presidential election, and polls exacerbate this, I think, it's either black or white, Clinton or Trump, or even in better scenarios as college-educated white women or Asian American voters. Asian American voters are a very diverse group. That said, I'm not sure that's on polls. I think that's on the media, including, frankly, FiveThirtyEight, because in those polls there is the data to get more fine grained, and if we really wanted to, if the media really wanted to, they could dig into those results and couple that with on-the-ground reporting.
BROOKE GLADSTONE: And I guess to better understand the electorate as a pollster, the prime route would be oversampling.
MICAH COHEN: [LAUGHS] Yes, ironically, that's exactly what these kind of conspiracy theories would have us not do.
BROOKE GLADSTONE: [LAUGHS] Thank you very much.
MICAH COHEN: My pleasure, Brooke.
BROOKE GLADSTONE: Micah Cohen is politics editor for fivethirtyeight.com. The FiveThirtyEight Politics Team is putting out a daily podcast until the election. You can find it at fivethirtyeight.com/podcasts. And you can find our joint Breaking News Consumer's Handbook on election polls at onthemedia.org.