In Politics, Muslims Say It's Finally Their Moment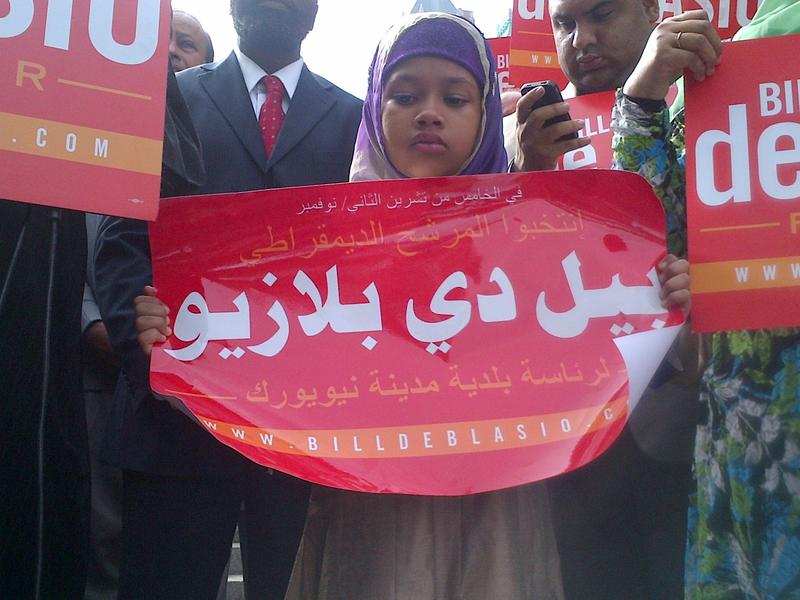 After spending years in the political wilderness, being cast as outsiders -- even un-American -- Muslim New Yorkers are in an unfamiliar position: they're set to have power.
This comes from a confluence of factors: the demographic advantage of being the fastest-growing religious group in the city; the creation of a political infrastructure including groups like the Muslim Democratic Club of New York; and a popular mayoral candidate in Bill De Blasio who openly embraces them and many of their causes.
"They're gonna become a powerhouse in elections in the future," boasted Zead Ramadan, who ran for a Council seat in Harlem and lost in the primary. 
Ramadan, formerly the chair of the Council on American Islamic Relations' New York chapter, was one of several Muslim candidates who showed up for a Muslims for De Blasio rally last week, in Brooklyn. 
"We've been targeted in very oppressive ways over the years," he said, referring to NYPD surveillance of Muslims among other things, "and he's made it clear to us that he's going to terminate those ill-fated practices."
Listen to the full report above.