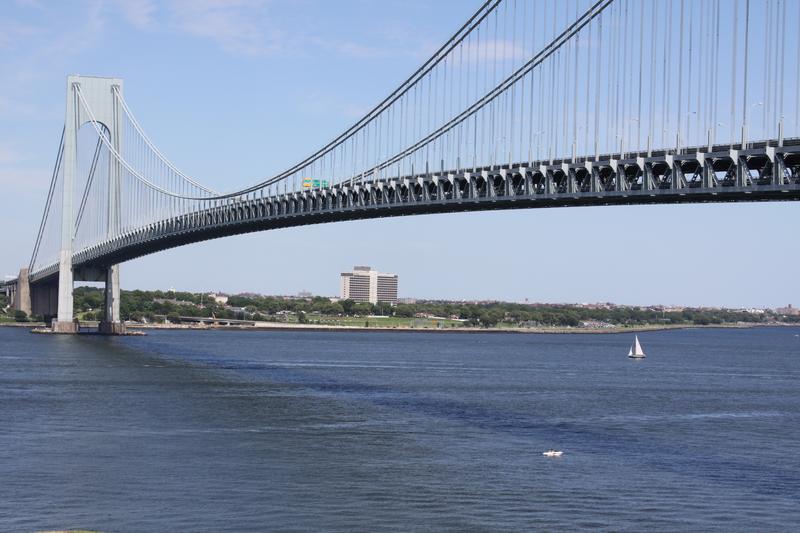 Governor Cuomo is teaming up with legislative leaders and local lawmakers to promote a plan to reduce Verrazano Bridge tolls for some Staten Island residents and businesses.
"When you toll that bridge you toll the main artery and the main line of communication" for Staten Island, Cuomo said. "And that's why you deserve the special attention and special consideration from the state of New York that you have received today."
Cuomo joined Assembly Speaker Sheldon Silver, State Senator Andrew Lanza and Assemblyman Michael Cusick to highlight the proposal and its bipartisan support.
Staten Island residents participating in the E-ZPass discount program would pay $5.50 instead of the $6 or $6.36 they pay now, the governor said. Commercial vehicles making more than 10 trips a month would see a 20 percent reduction.
The current cost of crossing the Verrazano-Narrows Bridge without any discount is $15 in cash (or $10.66 with E-ZPass) for passenger vehicles, and between $19 and $73 for trucks.
But critics say Cuomo's plan will cut off an important source of revenue for the MTA, and they accuse him of playing politics during an election year.
Veronical Vanterpool, executive director of the Tri-State Transportation Campaign, said the state should invest in more mass transit options for Staten Island residents.
"Staten Island residents need bus service that is faster, more modern, and convenient throughout more neighborhoods and communities," she said.

The proposal, which requires MTA approval, is estimated to cost $14 million dollars, with half coming from the MTA and half from the state.

The MTA is scheduled to review the plan later this month.