Political Party with Keli Goff: The Obama Years in Black and White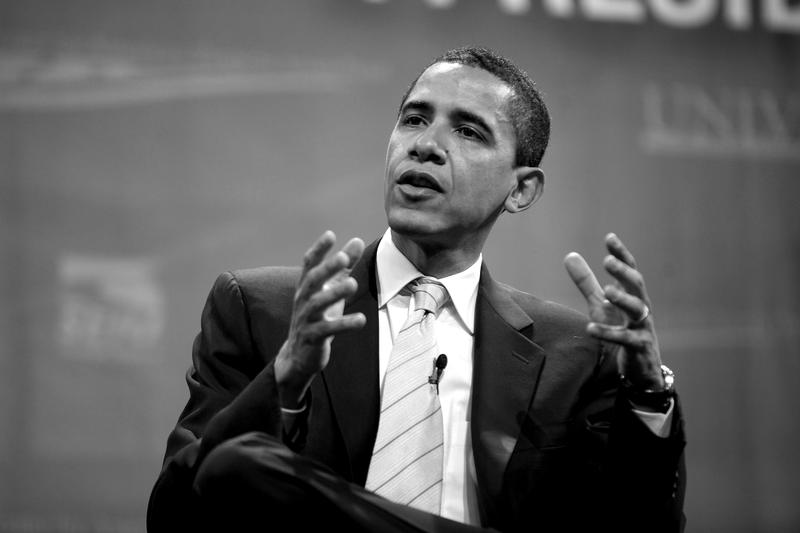 When Barack Obama was sworn into office as president, white nationalist and former Louisiana state Rep. David Duke said Obama's election "is good in one sense — that it is making white people clear of the fact that that government in Washington, D.C., is not our government." 
Americans believed that Obama's election would improve race relations, but his election coincided with a surge in membership of white nationalist, so-called "patriot groups."
Eight years later, Donald J. Trump secured the Republican Party nomination in large part by eschewing "political correctness," and making controversial and divisive comments on race, including suspicions of Obama's citizenship, promises to "build a wall" along the U.S.-Mexico border and deport 11 million undocumented immigrants and support for "stop and frisk" tactics to combat crime. 
In this episode of "Political Party," Keli Goff and her guests examine race relations in the age of the United States' first black president. CNN anchor Don Lemon explains why Obama has been criticized by white Americans and persons of color when the president addressed race relations during his time in the Oval Office. Blues musician Daryl Davis tells stories about his encounters with members of the Ku Klux Klan in order to better understand why fear and hate continues to propagate in politics and personal relationships. Journalist Jonathan Alter questions whether efforts to eliminate "diversity of thought" has led to the "rise of Trump." And Republican strategist Ron Christie explains why he rejects Obama's claim that black voters must vote for Hillary Clinton to preserve his legacy. 
Featured guests in this episode include:
Political Party with Keli Goff is a show about the people and ideas that are shaping our politics and influencing voters in 2016. For more information on upcoming events or to watch on-demand video of past shows, click here.