The Takeaway
Is Policy or Mentorship Needed for Young Men of Color?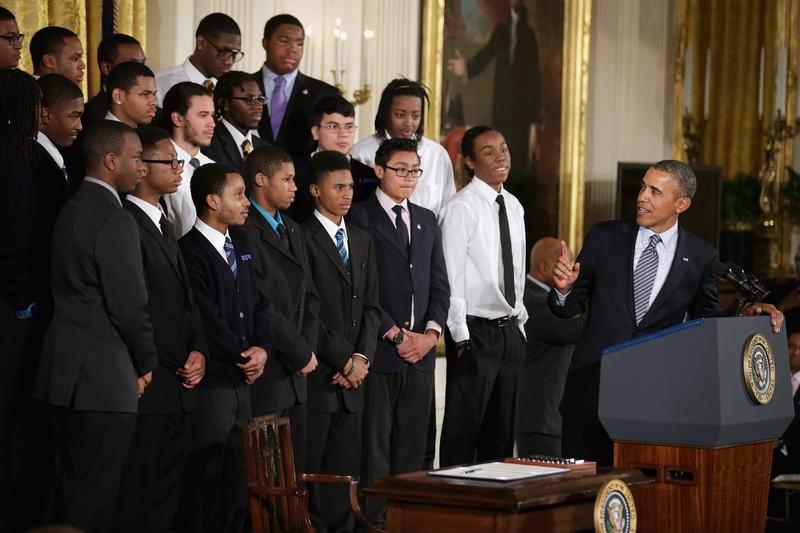 Yesterday President Barack Obama announced a new initiative designed to help young men of color. The program, called "My Brother's Keeper," is aimed at cultivating the kind of mentoring that the president believes helped him and will help other African American males and men of color to break a cycle of underachievement or worse.
The program will mobilize $350 million, mostly from private charities, over the next 5 years to find and replicate best practices for improving the odds of success for young men of color. 
Lester Spence is a professor of political science and Africana studies at Johns Hopkins University. He's also the author of "Stare in the Darkness: The Limits of Hip-Hop and Black Politics." He says that he appreciates the gesture, but believes the president should be pushing policy to help young men of color—not mentorship.