Officer Leaves Hospital after Coney Island Blaze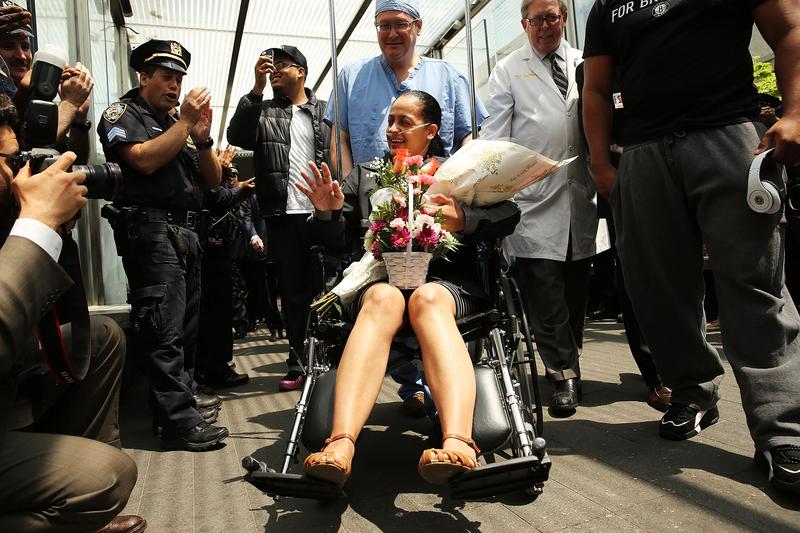 Officer Rosa Rodriguez's arms were full of flowers as she left the Weill Cornell Medical Center in a wheelchair today. Her fellow officers and an NYPD color guard lined the sidewalk outside and cheered. 
Rodriguez and her partner Dennis Guerra were overcome by smoke as they responded to a 911 call from a Coney Island public housing building in April. Guerra died from his injuries several days later. 
Members of Guerra's family joined the officers today to support Rodriguez.
Dr. Palmer Bessey from the burn center said he felt chocked up because the outcome could have been different. "Sadly for her partner, it did have a different ending," he said. "And that puts a little bit of a damper on today as it should for all of us."
Bessey said the majority of patients with similar lung damage as Rodriguez make a full recovery within a year.
Police officers cheer for Officer Rosa Rodriguez outside the Weill Cornell Medical Center. She was injured responding to a fire at a Coney Island public housing building in April. (Thalia Beaty for WNYC)