Police Mourn Death of Former Chief John Timoney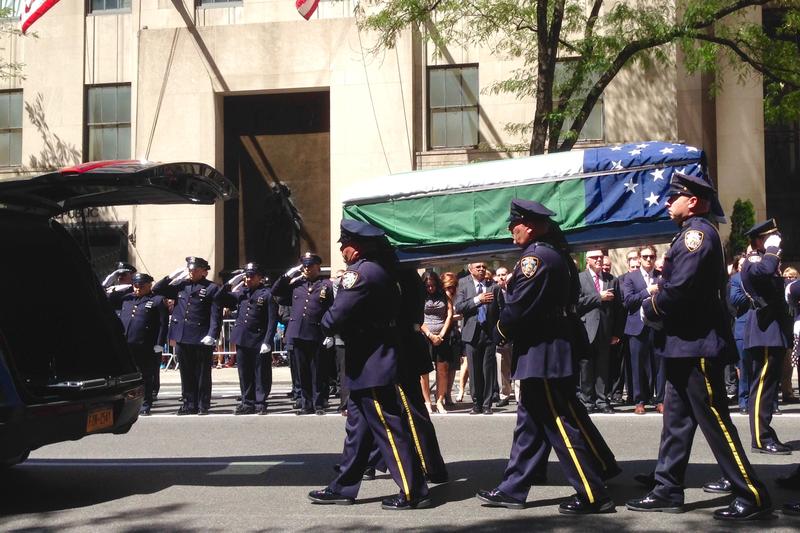 Generations of New York police officers gathered at St. Patrick's Cathedral Tuesday to mourn the death of John Timoney, a former department chief who served on the NYPD for almost 30 years. He died last Tuesday in Miami after battling lung cancer. He was 68.
After a funeral mass, Timoney's casket was carried down Fifth Avenue, draped in the NYPD flag.
Timoney immigrated to New York City from Dublin in the mid-1960s. He was only a teenager. But a few years later, he joined the NYPD.
In 1994, Commissioner Bill Bratton tapped Timoney for the role of Chief of Department, making Timoney his second-in-command.
But even as Timoney rose in the force, he stayed loyal to the rank-and-file, said Patrick Lynch, president of New York's Patrolmen's Benevolent Association. He added that Timoney was a "cop's cop."
"Even though he went up the rank, he still fought for and defended New York City police officers," said Lynch. "There's no better compliment you can give a police officer."
Lynch added that Timoney's story was classic New York.
"An immigrant to this country, but he never forgot his roots," Lynch said. "He also blended into exactly what New York City is. It's about all the different people, all the different cultures."
Dave Nicholson, who's now a lawyer with the police union, was just a rookie cop when he met Timoney in the 1980s, but Timoney treated him like family, he said. "I became the youngest sergeant in police department history, in part because of all the mentoring he did," he said.
Timoney left the NYPD in 1996, and later served as Commissioner of the Philadelphia Police Department and Chief of the Miami Police Department.
Correction: An earlier version of this story misidentified the flag adorning Timoney's coffin. It was the NYPD flag.