Soundcheck
Poliça: Dynamic And Swirling Electro Pop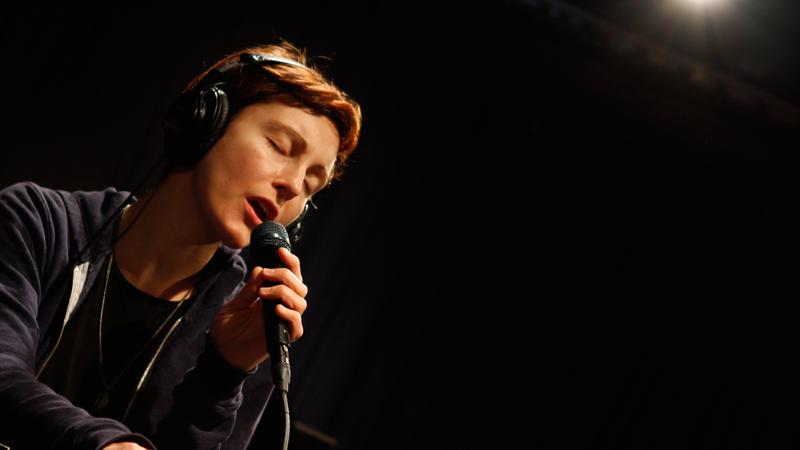 Poliça released its first album almost immediately after forming, and from there the Minneapolis-based electro R&B group has gone on to garner praise from the likes of Jay-Z and Bon Iver, who called them "the best band I've ever heard."
Poliça's distinctive and powerful pop music is built around some unusual instrumentation -- bass, two drummers, no guitar -- and a healthy dose of AutoTune: Both on record and in the band's dynamic live show, Channy Leanagh's soaring vocals are eerily manipulated, pitch-shifted, and harmonized, creating an otherworldly feeling that floats over the thick bass lines, swirling electronic synths and the duel undulating grooves of the drummers.
Poliça just released its sophomore album, Shulamith, a record that continues to evolve the band's spacious soul and moody electronic rock sound while digging deeper into its emotional psyche.
Hear the band perform songs from the new record in the Soundcheck studio.
Set List:
"Spilling Lines"
"Smug"
"Chain My Name"