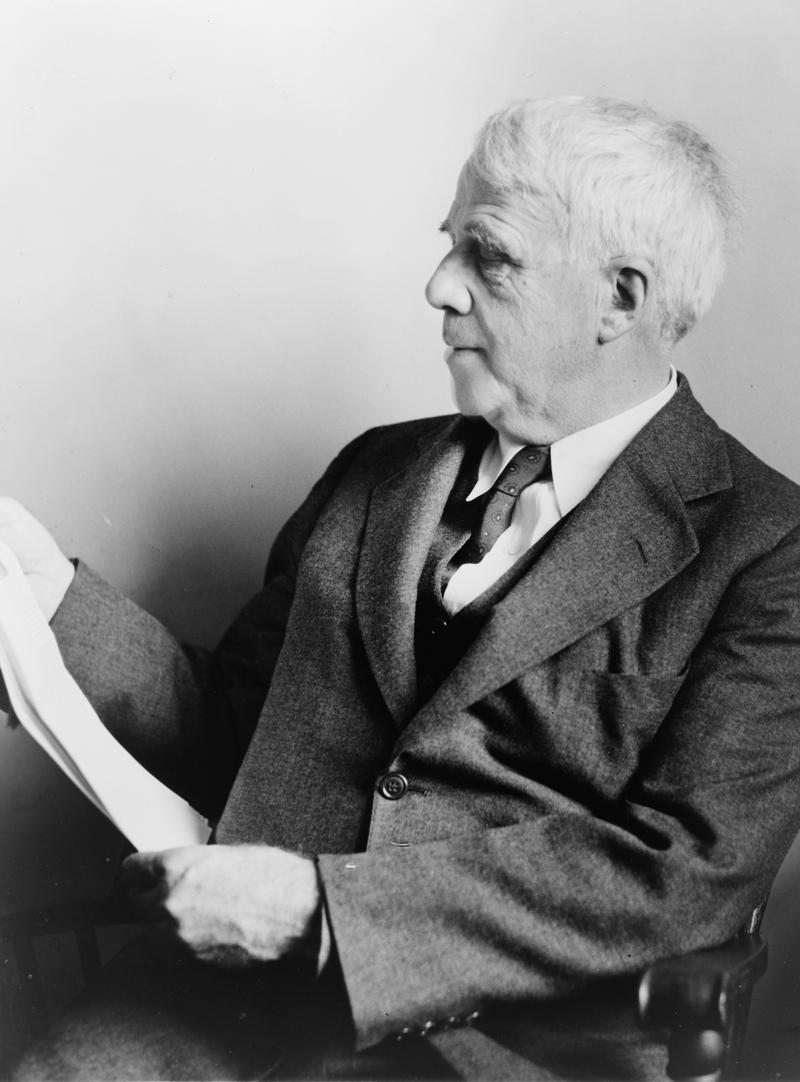 This episode is from the WNYC archives. It may contain language which is no longer politically or socially appropriate.
Opens with Poetry Society news and the reading of telegrams expressing regrets from those unable to attend Frost's birthday celebration. Members of the head table are introduced, as are notable members of the audience.

John Crowe Ransom is warmly introduced. Ransom calls this occasion one of the greatest in the history of American poetry.

John Crowe Ransom speaks with great respect as he introduces Robert Frost. Frost is awarded the gold medal of achievement by the Poetry Society.

Frost speaks, tells anecdotes and and recites several poems.

More telegrams are read from fans around the country.

Donald Hall reads an original sonnet at a Poetry Society dinner.
Audio courtesy of the NYC Municipal Archives WNYC Collection
WNYC archives id: 8733