Poaching and Terrorism: The Race to Protect Wildlife and National Security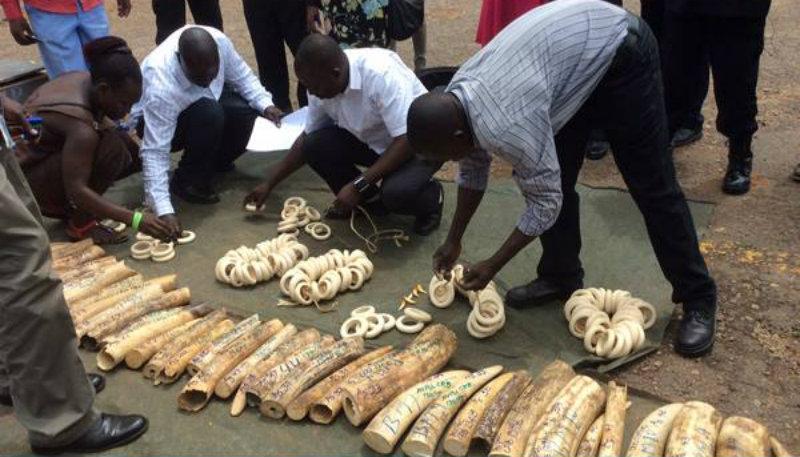 The illicit wildlife trade is now worth up to 20 billion dollars a year. That's double what it was just a few years ago — worth far more than the weapons trade and approaching the rate of human smuggling. This has attracted the attention of Al Shabaab, Boko Haram, the Lord's Resistance Army, and other terrorist groups, African militias, and Asian criminal syndicates — all looking to capitalize on this high-value, low-risk venture. And it flies in the face of U.S. officials and law enforcement who, since 9/11, have been doing everything in their power to cut off revenue to the world's terrorists. In this episode of America Abroad: a look at poaching — once a conservation issue, but now a full-blown threat to national security.
Catch it on-air:
Friday, July 10 at 11pm on AM 820
Saturday, July 11 at 6am on 93.9FM and NJPR
Saturday, July 11 at 2pm on AM 820
Saturday, July 11 at 9pm on NJPR
Sunday, July 12 at 8pm on AM 820
Travel to Uganda, a key stop along the supply chain, where high-level corruption is making it easier for terrorist groups to get illegal wildlife products to market. Visit China — the number one market for ivory — where new policies may help curb the people's demand. In the United States, learn what lawmakers and law enforcement are doing to cut off terrorists' newest revenue stream and to crack down on the surprisingly large illegal wildlife market in the West. And lastly, off to Kenya where NGO's are helping train former poachers to protect wildlife, and to get community support to do the same.
Plus, how this issue has brought together an unlikely coalition: wildlife and conservation groups, anti-terrorist and law enforcement agencies, politicians on both sides of the aisle, sports stars, and Hollywood celebrities.
Featured guests include:
Listen to the episode: